ONCE Laura Siddall found the sport of triathlon there was no stopping her! She soon turned professional and move to the US from Australia to chase her triathlon dream.
Laura's success in the sport has been phenomenal and in this exclusive interview she talks about some of her career highs so far. Read on to find out about the amazing places in the world the sport has taken her and her triathlon ambitions for the future. 

When did you start out in triathlon and what inspired you to give the sport a go?
I started the sport as a complete beginner in 2009, at the age of 29! Friends from work suggested I joined them for a 56-mile charity bike ride, so I bought a hybrid mountain/road bike the week before and took part, with my trainers and probably baggy t-shirt and normal shorts. But I enjoyed it and from there the same friends suggested I try triathlon. They knew I had a running background (but short 400m and 800m track), and that I'd always been sporty and so suggested it as something to try, particularly as I was in Sydney, Australia where the sport is so popular. It was good timing as I was looking for something to get stuck into. I'd not really found a track group that I'd gelled with since moving to Sydney, so I decided, why not, let's see what this triathlon thing is about. I found a group in Sydney, Bondi Fit, which ran a beginners course and signed up. The rest they say is history. I got hooked.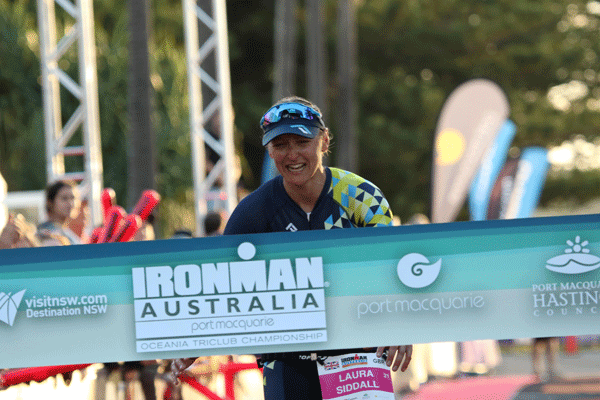 What have been some of your biggest triathlon successes?
I have been a four times World Champion (amateur) – 2011 Beijing (sprint), 2012 Auckland (olympic), 2013 Las Vegas (70.3) and 2013 London (Olympic).
In 2017 I was Ironman Australia Champion,  Challenge Roth second – 8:51:38 (sixth Fastest British Woman of all time) and Challenge Wanaka second and Ironman New Zealand second – back to back (two weeks apart).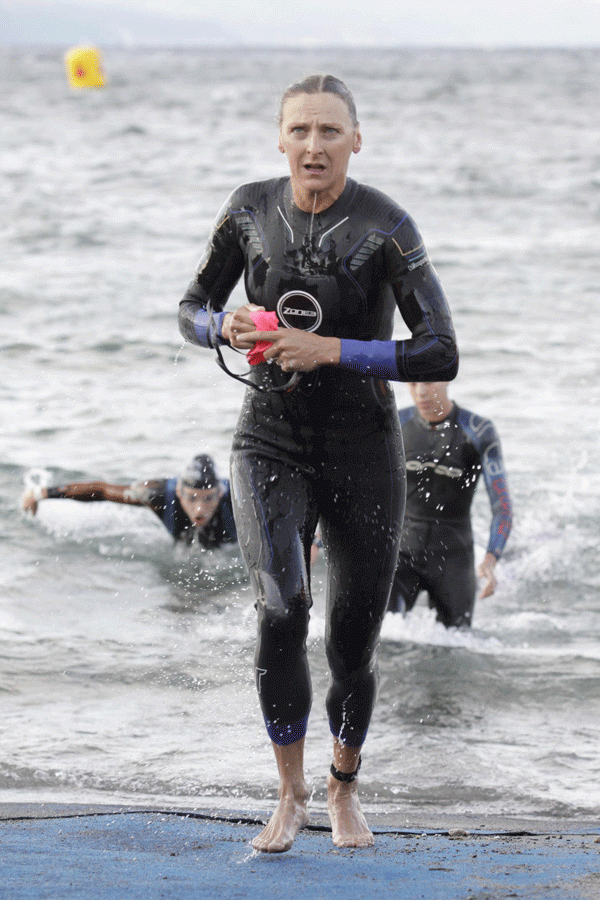 Who have been your biggest mentors and supporters along the way?
My family of course have been great supporters. I'm pretty sure they thought I was crazy when I first resigned from the corporate world and moved from Australia to the US, to be a full-time triathlete. It's been great to race in Europe this summer as I've been able to see my family much more, and even better my parents came to support me at Challenge Roth, and my three sisters came out to watch Challenge Roma753.
Of course Matt Dixon, my coach and Paul Buick have been huge supporters and believers in me, from the very start. It's not been smooth sailing but I'm incredibly grateful to them both for always having the belief in me and keeping me on track. I've learnt so much from them both and still have a long way to go.
Triathlon is a small sport, and so you make great friends and connections with many of the athletes around the world. It's been incredible to meet so many people in all different places, and great fun when you meet up with familiar faces at different races around the world.
I've learnt from so many people in the past few years and many of these athletes, who have had more years in the sport than myself have been huge supporters and mentors to me. Chrissie Wellington and Belinda Granger are two of these women, who I have huge respect and admiration for and who have been incredible open and supportive to me, which has been amazing. Meredith Kessler is another. But there are many I could name, which shows how amazing the sport is.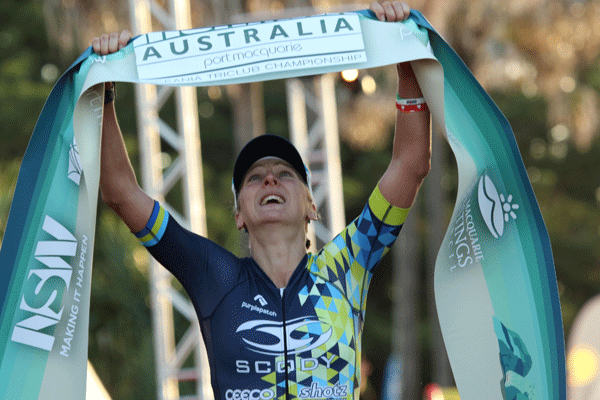 Tell us about your experience of Iron distance races and some of the triumphs you've had?
Oh the Iron distance event! It's a complex beast! I probably knew from early on, that my strengths would lie in the longer distances, even though it took me a while to step up to the full distance. I also started the sport quite late so it was always going to be a tough ask to be racing over the short ITU distance.
It's been a bit of a love hate relationship with the full distance in the earlier years, and it's only in the last year that I really start feeling I'm learning and developing and can really race it, rather than survive it. However, that doesn't mean I have no less respect for the distance. It's still intimidating and I still give it the respect it deserves. You definitely can't get complacent about racing that far, however many times you've raced and whatever experience you have. It can be so humbling in every race.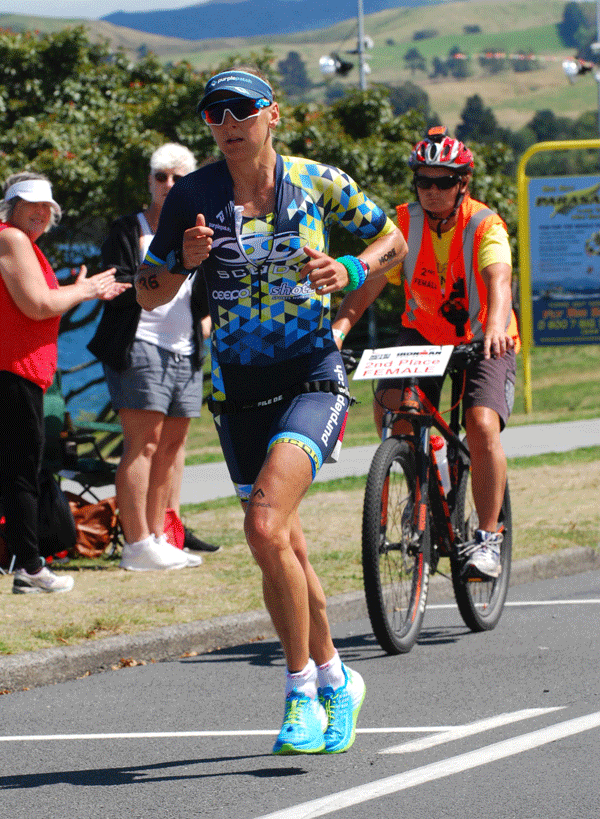 While I've clocked up quite a few iron distance races just in the past couple of years, I still feel so very new to the distance and that I still have so much to learn, but there's definitely been a positive shift physically and mentally with how I approach the race and in my performances in the past year. But each race I take away so many learnings and areas to improve, but that's what keeps you motivated and moving forward, seeing those opportunities for next time.
One of my triumphs would be winning my first full-distance race this year at Ironman Australia. That was incredibly special. My first win, but also in Australia, where it all began for me and in front of so many friends who were there at the very start in my rookie days. My first coach Spot Anderson also came up to watch and it was just amazing to run down the finish chute and raise the tape with so much support out on the course from over the years.
In terms of performance, I'd have to probably say my race at Challenge Roth this year was one of my best. To run my best marathon (to date) on a tougher course than in previous years, and off the back of the racing I've done earlier in the year, solidifying my second place in the race, was pretty awesome. There was still a lot of learning to take away, which is exciting but i'm pretty proud of the whole performance there.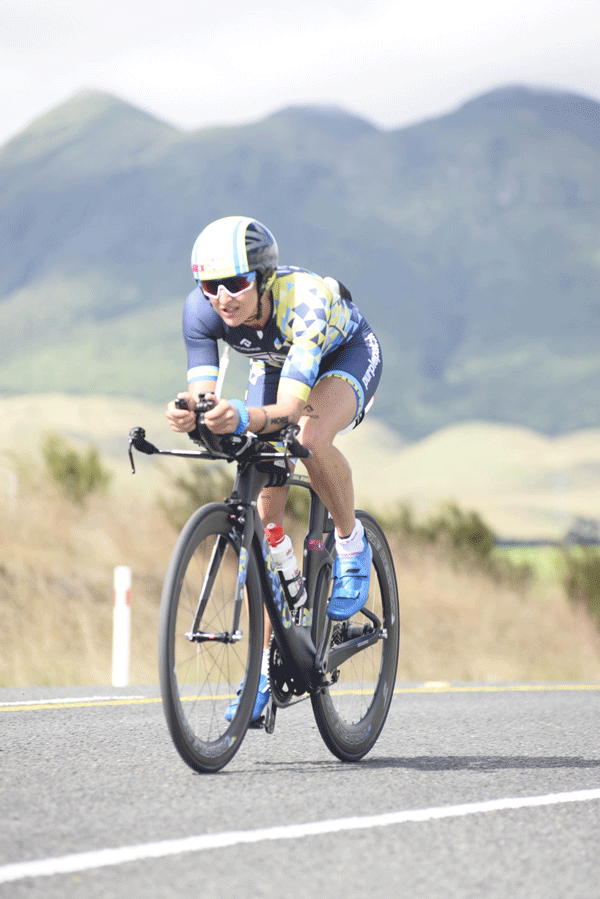 Where has the sport taken you in the world and what have been some of the highlights?
I'm probably one of the most global triathletes out there at the moment. I don't really have a base and chase summer between the southern hemisphere and northern hemisphere.
I started the sport when I was living in Sydney, Australia, and then moved to San Francisco, USA when I turned Professional to work with Matt Dixon (Purplepatch). I now spend my Southern Hemisphere summers in Christchurch, New Zealand, and this year Northern Hemisphere summer in Europe. I've therefore raced in several places in Australia, New Zealand, the US, Canada, Malaysia and now Europe. Just in this summer alone in Europe I've raced in Slovakia, Denmark, Germany, Italy and Czechoslovakia (also visiting Austria, Holland and France through airport travel). I been based in Girona, Spain for a lot of my training, as well as some time back in the UK. I still have Austria for a race to tick off in September too.
Probably one of my favourite places in the world though is Wanaka. I just love it there. It's just beautiful and Challenge Wanaka is a really amazing race.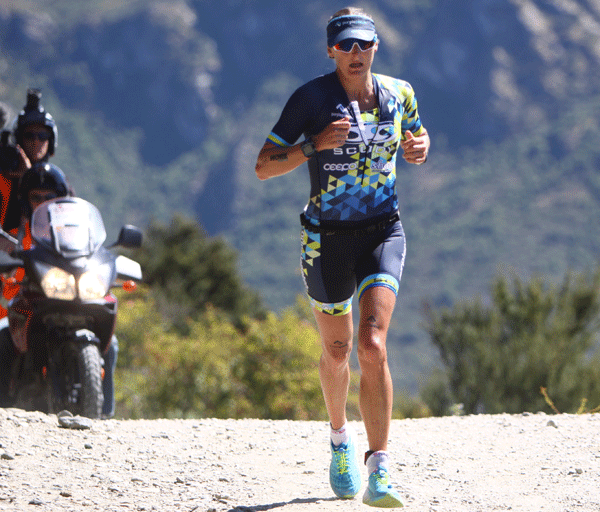 What are you currently training for and what other events and races do you have planned for the rest of the year and beyond?
I'm currently having some down time, having raced pretty heavily over the past month or so, so I'm enjoying the time back in England with my family. I head to Girona again in a couple of weeks and will be there training in the lead up to Kona, the World Championships in October. I'll race Challenge Walschee in early September as well.