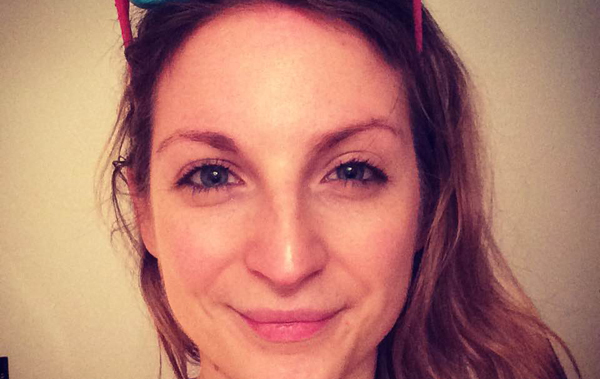 GROWING up on a farm as the only female sibling is one reason Laura Kennington attributes to her adventurous lifestyle. Today she cycles, kayaks, explores and has big plans ahead for surf, snow and the sky.
Laura is currently preparing for the Caspian Challenge – a 2,300 mile journey by kayak along the length of the Volga River in Russia, from source to sea. The challenge aims to raise money for Hope and Homes for Children. 
In this exclusive interview she talks to us more about the epic challenge as well as her passion for charity and the outdoors.
To find out more about Laura visit www.lauraexplorer.com or find her at Facebook, www.facebook.com/kenningtonlaura, and Twitter:/KenningtonLA.
How did the surroundings around you growing up help to aid your passion for the outdoors and adventure?
I grew up on a farm in Bury St Edmunds so there was just tons of space to explore. I used to just set off with the family dog, a white Alsation called Hobo, and return a few hours later, usually covered in bruises/scrapes/grass stains.
My dad later ran a scuba diving centre next to a lake. So, when I wasn't climbing up trees or getting covered in mud, I was usually found splashing around in the lake. I'm sure that's where my love of water comes from!
How did being the only female sibling in your family affect your perspective on life and what was it like growing up around boys?
I might be a little biased, but I think having brothers is totally awesome. I really looked up to my older brothers and would always (annoyingly for them) want to hang out with them. They put up with me pretty well most of the time. If, for example, they were riding the quad bike around the field, they thoughtfully got some rope and attached a sledge for me to sit on – I'd just hang on really tight! In hindsight this was probably a little dangerous but it was really fun.
I feel like that upbringing meant I was always pushing myself to keep up with the boys and I placed little importance of looking pretty. Admittedly, in my teenage years when I discovered make up, it was a bit frustrating that my dad didn't seem to 'get' what it meant for a girl to be getting ready, but it did teach me to get ready quickly!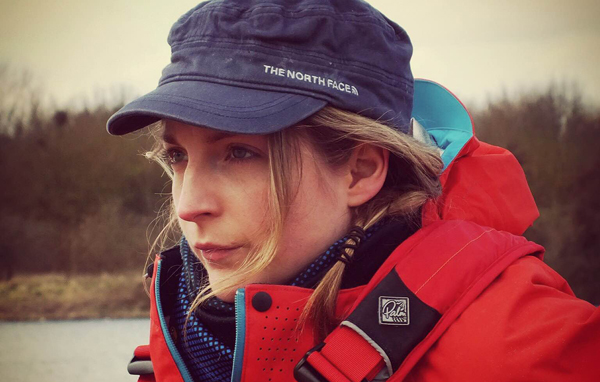 What extreme sports and outdoor pursuits are you most involved in and what have been some of your biggest adventures and achievements?
I seem to dabble a bit in all sorts – I've yet to find an outdoor sport I don't really love. If I'm not on the water, you can usually find me on my road bike, Dory, and I've felt proud of all the days I've ticked off over 100 miles in a single day with her. I try to find adventure and something to feel proud of every day so I don't have think there is a list of the biggest.
Branching away from financial security definitely felt like a terrifying adventure but thankfully it seems to be working out okay. In the slightly modified words of that Cat Stevens song, "The first leap is the scariest".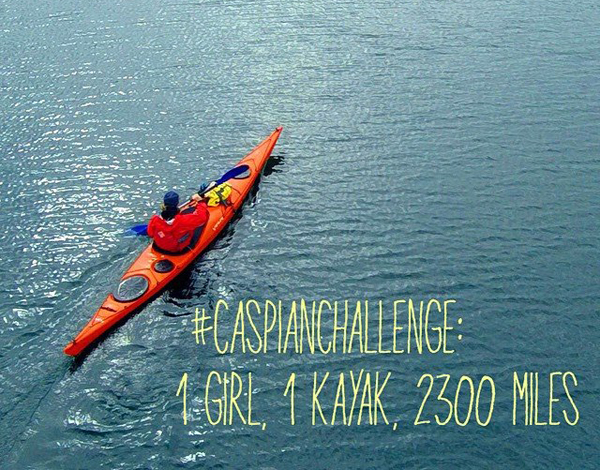 What is the Caspian Challenge all about and what charity will be benefiting from your efforts? How can people donate to the cause?
The Caspian Challenge was just about the biggest challenge I could think of. I heard of the river via a pub quiz and as soon as I heard the tagline of it being 'Europe's Longest River', something just sparked. I'm keen to see new places and I'm keen to push myself and develop as a person; I don't think we learn anything by staying in our comfort zone.
The charity I'm raising funds for is Hope and Homes for Children – they have a very simple message and it's that every child deserves to grow up in the love of a family. I'm grateful for my family, so I'm proud to do all that I can to help them reach other children who aren't as lucky. I'm hoping to raise at least £1 for every mile and every little helps: https://mydonate.bt.com/fundraisers/caspianchallenge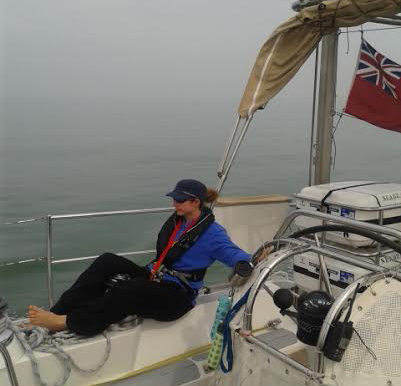 What other charities have you been involved with before and what motivates you to continue to help those less fortunate than yourself?
I used to always try and do at least one thing a year to raise money for a good cause so I've been involved with a few. One in particular became very close to my heart though – the Helen Bamber Foundation. The Helen Bamber Foundation deal with survivors of human cruelty so they are witness to some of the most traumatic and heart-breaking behaviours of mankind. Helen (who has now sadly passed away) summed it up best I think when she said "I vowed never to be a bystander". I can't fathom not helping if it's in your ability to. I feel so saddened by some of the things that humans experience so I like to think that it's a balancing act to spread a little goodness wherever/however you can. We can all do something. The world needs more kindness for sure.
Could you tell us more about your love of Jiu-Jitsu and where it's taken you in the world?
I've only been training for about seven to eight months and often in between adventures so I'm still in the early stages with this but it's an aspect of my life that I really cherish. I really feel like the whole process has taught me a lot about myself (not least of all about patience and determination because progress can be slow and frustrating!). It's taught me about mental strength and about being humble. I'm looking forward to committing a lot more time to it when I get back from Russia and I'm definitely planning to go to a few training camps. It's going to be tough being away from the guys in London Fight Factory for three months – that gym is like my second home!
As a personal trainer you obviously use your passion for fitness and well-being to encourage and help others. Who do you train and what's the message you try to give to those who come to you for help?
I'm moving more into training people for endurance adventures but I also have a few corporate clients that have just reached a point of realising that they need to make a serious lifestyle change for their health. Regardless of why someone is coming to me, the message is generally the same: Yes, you can. You are capable of much, much more than you think and you should never settle for less. Start today. It'll all be worth it in the end!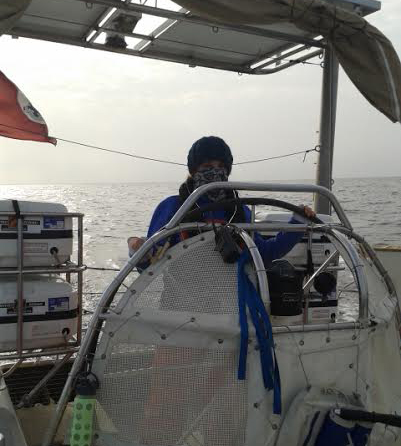 Do you have any exciting challenges for after the Caspian Challenge already planned?
I have a few ideas but none that I'm committing to just yet. I'm really keen to put in a few miles on the bike so I'm toying with the idea of cycling to Istanbul (my dad lives there) but the preparation for Russia has been so intense that I haven't finalised anything yet. I figure I've got three months on the river to think up the next one!
If you could sum up in no more than 15 words how you'd motivate someone to get involve themselves in sport and adventure what would those words be?
"Today I shall behave as if this is the day I will be remembered" *
(* I stole this from Dr Seuss)