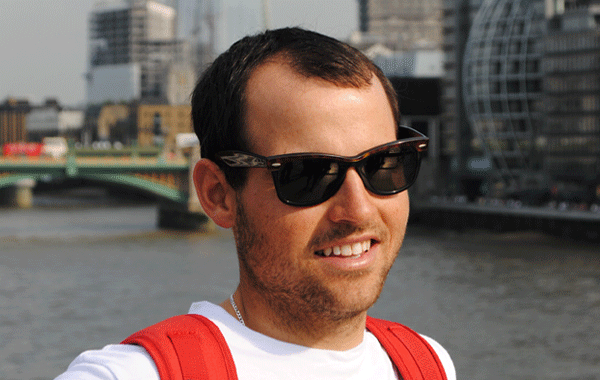 CANADIAN sailor Luke Ramsay has has seen his sailing career move from successes such as Youth World Champion in the Laser, to becoming an Olympian in the 470 Class at London 2012. He has been training hard for the Olympics this year and has said he is 100 per cent committed to winning a Gold medal.
In this exclusive interview he talks about who and what encouraged him to pursue the sport as well as what makes him so passionate about being out on the water. Read on to find out about some of his biggest accomplishments to date as well as his experiences of London 2012.
When did you start sailing and who encouraged you into the sport?
My dad first took me out sailing on a Laser II when I was just a little kid, but it wasn't until I joined the summer sailing classes at the RVYC in Vancouver that I gained more of an appreciation of the sport and started to love it. My parents weren't huge sailors when I started but always encouraged me to keep going. I had some great role models when I started out and the team of kids was great, the whole atmosphere made it easy to show up to training even in the wet and cold.
What was it about sailing you became so passionate about and what were you first experiences of competition?
I loved the freedom of being able to sail by myself on the open waters, having no boundaries and being able to fight the elements got me hooked. I was always a competitive kid and played many other sports and sailing I found difficult because there are so many aspects which make it challenging. At first, to be honest, I sucked, but I enjoyed being able to train totally alone and see improvement on the racecourse.
What were some of your early successes as a sailor and who are some of the athletes and coaches you worked with along the way?
As I mentioned when I first stated out I had no clue about racing tactics and strategy, but we had a really great atmosphere and a ton of events to learn at so I was able to keep chipping away and had a great deal of success in my youth, culminating with winning the Youth World Championships in the Laser Class in 2006.
One of my biggest influences was an older sailor on the team, Mike Leigh, he taught me about hard work and dedication, and it was a pleasure to be able to sail with him year later when we teamed up for the 2012 Olympics in London.
Tell us about your experience of the London 2012 Olympics?
London was incredible, I wont forget my experience there. Just to have accomplished qualifying for the games was a huge feat for us, to give you some perspective, 18 months out of the games I had never sailed anything but a laser. No boats with a spinnaker, and never with another person. I was also way to big to be a 470 Helm, so to be able to drop almost 25kg, learn a brand new boat, and climb through one of the Olympics toughest fleets I will always hold onto as a major accomplishment.
How did you feel teaming up with Mike Leigh to sail a double handed boat and how has your journey competing with Mike in this competition progressed?
Teaming up with Mike was awesome, he taught me so much, and we pushed each other hard, to the edge, to accomplish what we did. He really is an incredible athlete and friend.
Teaming up with Nikola Girke for this quad was a totally new experience, neither of us knew anything about catamarans so we have been learning, often the hard way, day in and day out for over three years now. Nikola really is a super crew and pushes herself day in and day out, it has been fun and we are looking forward to putting our stamp on Rio.
What long-term ambitions and goals do you now have as a sailor and do you have any other exciting projects you're currently working on?
I am not sure what the sailing world holds for me after Rio. Olympic sailing in Canada is extremely difficult because there is next to no funding or coaching or logistical support, despite being on the national team, so we have to do it all through fundraising and hard work. What project is next I'm not sure of but I think you can expect to see me foiling around in a cats before too long!