DICK TRAUM is the founder of the Achilles Track Club which works and inspires disabled runners from around the world. He was the first runner with a prosthetic to complete a marathon when he ran in the New York City Marathon in 1976 and has since challenged many other athletes to complete the feat.
In this exclusive interview with Dick we talked about that first run and how it didn't nearly happen, as well as more on the workings of the now worldwide club he runs.
Read on for a flavour of Dick's unique sense of humour as well as his commitment to spreading his important and life-changing message far and wide.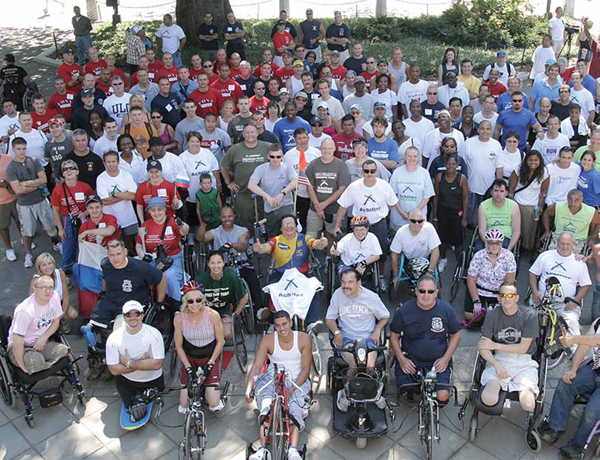 What inspired you to start running and how much of a runner had you been previous to this?
I was never runner but in high school on the track and field I was pretty good as a shot putter and was also good with a discus. I was also okay with  sprints. However, my big sport was wrestling. 
The New York Marathon you entered in 1976 was life-changing for several reasons. What did it feel like to complete the marathon and just how much of an impact did that run have on your life?
In 1976 no one had ever run a marathon on an artificial leg and there was a feeling that it could be impossible. I was worried about hitting the wall – in which you get 20 miles and there's nothing left. It was a very exciting moment to accomplish something I'd once thought was impossible. 
I was working out at the YMCA then and there was some concern there they were going to prevent me from doing it. They thought this guy with one leg was going to run 26 miles, do something to himself and then sue us. How the hell was someone going to run 26 miles with one leg? It was a great, exciting time for me – I also had a staff of about 15 people and was working 80-hour weeks so in some ways there wasn't much time to think about the run itself in the lead-up.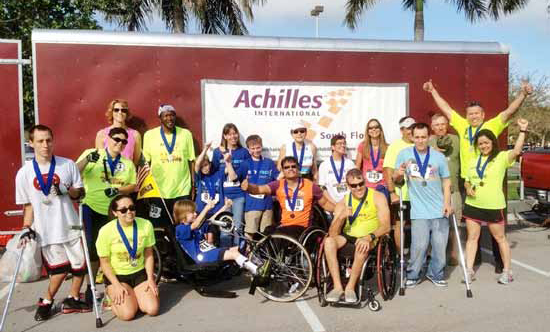 When was the Achilles Track club formed and what were your original aims for the organisation?
Terry Fox passed away in June of 1981 and in September of 1981 I was invited to do three charity Terry Fox races in Toronto. I did it to help to fund-rasie and came back in 1982 and did two more runs. 
The Terry Fox runs were big things in the calendar and there were lots of people following it and watching. They were very interesting as people were so much more comfortable with disability in Toronto – people would just come up to you and ask you about your disability. 
I wanted to bring this idea of people running with disabilities back to New York. I was on the board for the New York Road Runners Club and we worked with the guy who started the London marathon. We set up  this programme for people with disabilities who wanted to run and we had this eight week course, it started in November of 1982, then by the end of December we were like what do we do now? Another 8 week course? So we decided to make a club and the idea was to call the club Achilles – no other club had the same name and the second reason was that  Achilles the Greek God had a problem with his leg.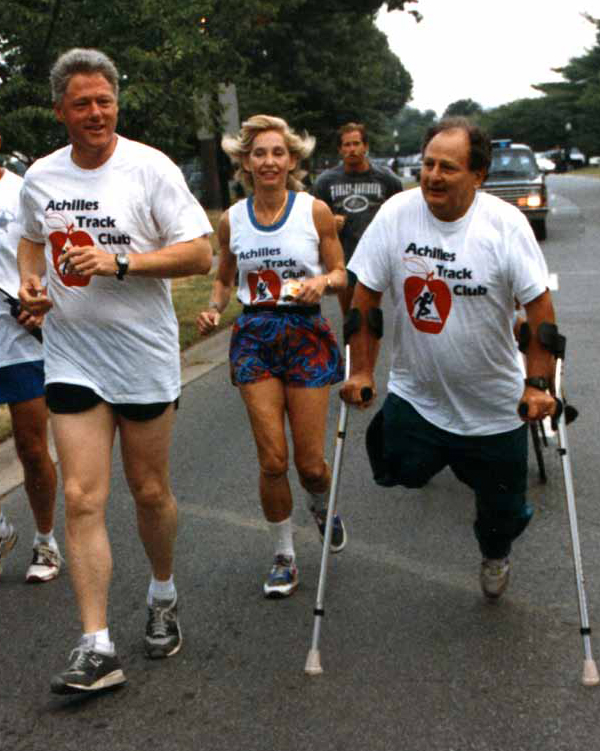 Just how much has the club grown and who are some of the people you work with today?
Well we have around 100 different chapters and a presence in 40 countries, including non-formal chapters. There are a few thousand people we are working with in the US and probably another couple of thousand in other countries.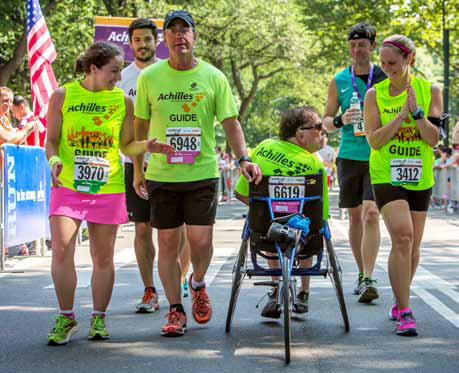 What is your personal involvement in the organisation on a day-to-day basis and are you still as motivated as you were when you formed the club in 1983?
I've been doing it full time for 12 years. We have 22 part time workers so for me it's a matter of managing. We have five core programmes, we have the kids, something called the Freedom Team, working with recently disabled soldiers, and we have a race called the Hope and Possibilty where 5,000 people, ten per cent of whom are disabled, race – people with disabilities running with people who aren't disabled is the important thing.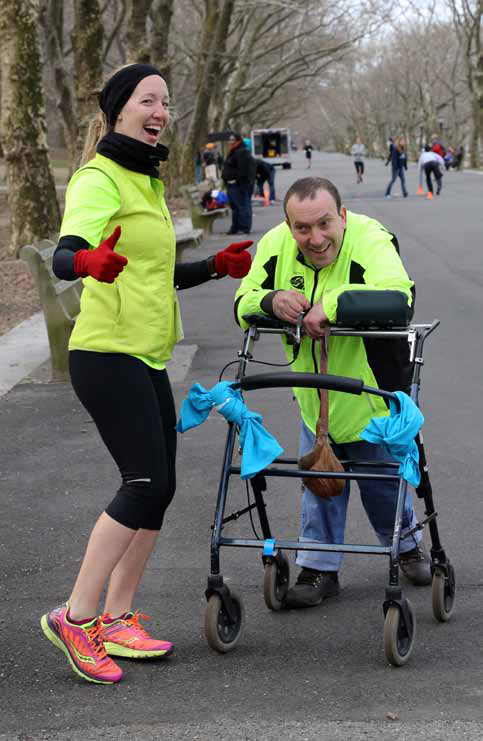 What would your advice be to those who are inspired by what you have achieved and do you have any projects or exciting plans currently in the pipeline?
Yes I do. I am still out there competing – Detroit next, the New York on November 1 and Havana  on November 15. I am 75 soon so I'm not a spring chicken any more, although I still intend to finish those races comfortably.
Find out more about the Achilles Club at http://www.achillesinternational.org