DAILA OJEDA started climbing when she was 18 years old and soon moved from her hometown of Gran Canaria to Catalunya where she could find more opportunities to pursue the sport.
She talks to us about being the first female to ascent Fish Eye in 2010 as well as her road to recovery after an injury which looked likely to hinder her progression as an athlete.

Read on to find out more about her ambitions and what inspires her to keep climbing.
When did you start climbing and were there any strong influences in your early life?
I have been climbing for 15 years. I started climbing when I was 18 years old after watching a climbing competition at my hometown in Gran Canaria. It was really impressive for me to watch specifically the girls – so beautiful!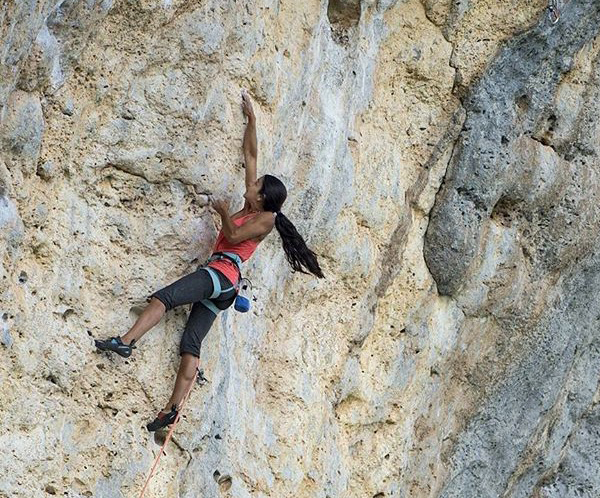 Could you tell us about your move from the Canary Islands to Catalunya and the new opportunities and tests it gave you in rock climbing?
After a few years of climbing just in the Canary Islands, where there aren't many climbing areas, I decided to move to Catalunya, the paradise of climbing. There I realised how much I love climbing. I am very thankful to all the friends who inspired me and taught me about the lifestyle. I feel very lucky to part of this community.
After ten years in Catalunya you injured a finger badly which affected how much climbing you could do and forced you to take a break for eight months. How did it feel during this time and how did the injury go on to change your perspective on your life in the sport?
It was hard for me because I was very psyched and I felt really strong climbing in this time. But sometimes this kind of thing happens for a reason and this injury helped me to understand the things that makes me happy in life. I realized that I needed to learn about how to be happy without climbing. It´s easy to forget that there are many other things that make us happy.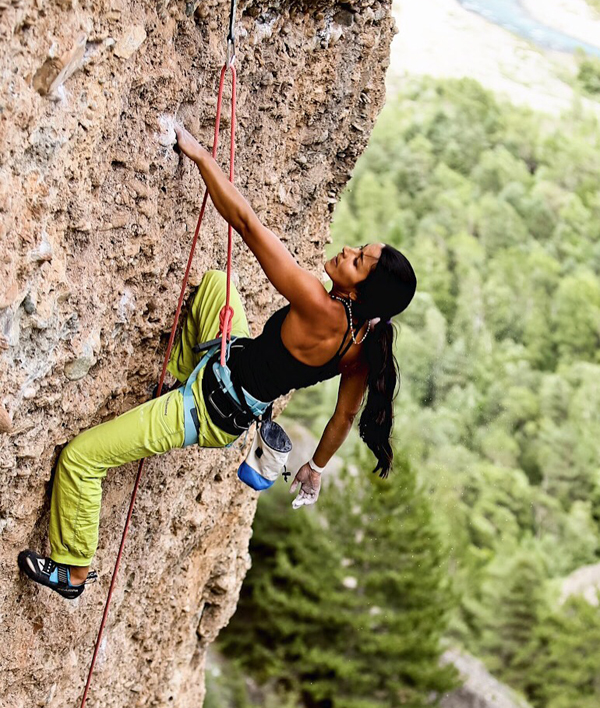 Could you tell us about your ascent of Fish Eye in 2010 and how it inspired many female climbers around the world?
Climbing Fish Eye was very special for me. I had never tried something that difficult before and this line inspired me a lot. After this ascension many girl friends tried this route and It was very nice for me to share betas with some of these friends. It was very inspiring for me too.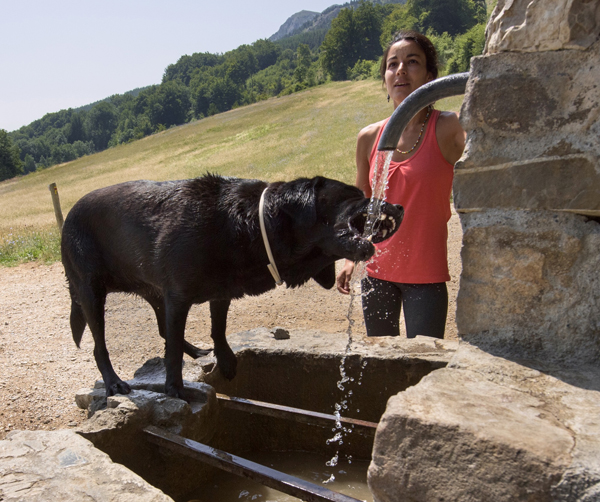 What do you enjoy most about climbing?
I love the excuse to travel for climbing. You can meet people, discover new places and new cultures through climbing.

Do you have any challenges or exciting plans for the rest of the year and beyond?
Yes, I would like to travel to some new places that I have never been to before and also I would like to try new things like multipich and crack climbing! I feel very excited about that.