La Canela to Maitencillo. 18km 
Route map for day 4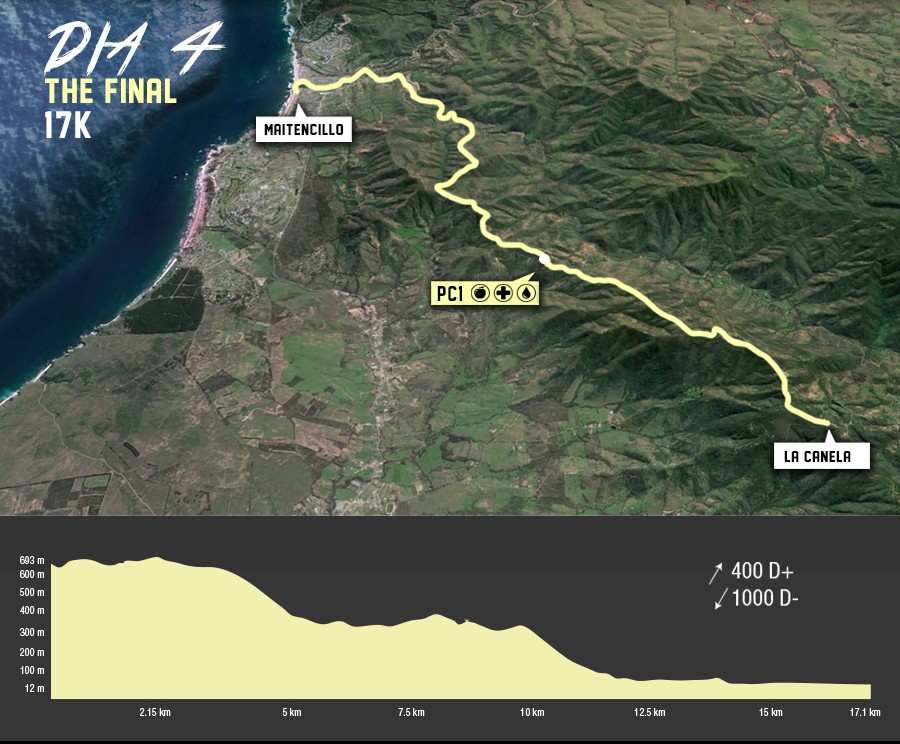 FOUR days ago, 40 runners took a ski lift high into the Andes. They began just below the snowline, breathing slow laboured breaths in the thin Andean air. Across mountain ranges, rivers and fertile Chilean wine valleys they ran by day, and at night camped under the stars with much laughter, good food and drinking. Today, with much less skin on their feet and many   new experiences in mind, they finally reached their objective – landing on the sweltering shores of Maitencillo.
Today's race was a downhill charge to the sea. Our races leaders mantained their positions.
The last ultrarunners, however, were celebrated in this inclusive race as much as the first. The runners, awaiting their luxurious buffet and craft ale beer, stepped out onto the beach a final time to welcome their new friends home.
You can review the final race results at the end of day 4
here
.
For a full review of the final leaderboard and insights from our featured runners, check out our exclusive Race Review next week!