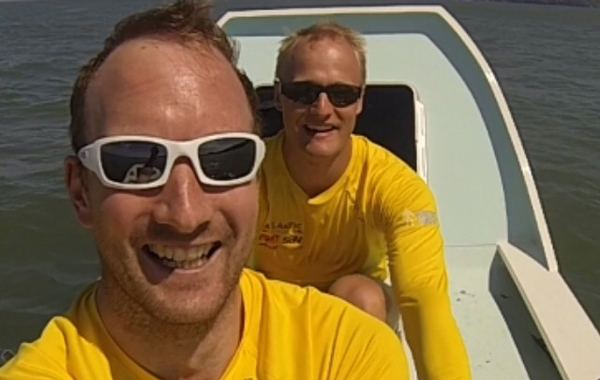 IN DECEMBER Dan Parsons and Olly Clark set out a on challenge which will see them row the 3,000 miles across the Atlantic Ocean in support of Prostate Cancer UK and ABF, The Soldiers' Charity. It's the word's toughest rowing race and will require them to show levels of courage, determination and teamwork they probably knew they never had.
Having interviewed Dan and Olly last year we're now delighted to now be able to share with you the pair's experiences and thoughts during their row through a series of blogs sent direct from their boat.
For ways to donate and to find out more about the Atlantic Ocean Race visit
Adrenaline fuelled we left La Gomera to hooters, cheering crowds and worldwide media. It's happening Dan… we are actually doing this.
We both sat at the oars for the next few hours gradually reeling in the fours in front. Team Beyond sat on our tail, as we played cat and mouse into the evening, and then we lost them.
We worked our way into our two hours on two hours off routine and within 24 hours land was gone and all that was round us was water!
It was amazing to see that every two hours rotation brought about a new and challenging sea. From long rolling waves that stretch for miles, to short sharp choppy waves. Sun kissed waves as the sun goes down to black water during the night with the moon lighting up the next set of waves that come rolling through. We tried tirelessly to catch every wave, surfing the front face to gain more speed to Antigua. This does have its occupational hazards and we have come close to capsize a couple of times.
The magnitude of the event has started to take its toll on our bodies and signs of fatigue are setting in. Hands, bums, legs all looking slightly different from the relentless grind.
Other news is that I caught a fish on the first day. It's not going to feed the world but you have to start somewhere! (Unfortunetly, they didn't have the bandwidth to upload the photo evidence). I've seen a Humpback whale and Dan a Blue whale, but not much else.