EVER SINCE he became an Air Cadet Adam Hugill knew there was a burning desire inside him to one day lead a life of adventure. He soon after realised that joining the Army was the only career path that would match his life ambtions and he went on to fulfil his dream of becoming a full-time solder.
In terms of experience and confidence building the job offered him everything he thought it would and more and by the time he left he was ready to take his adventures into his own hands as he aimed to continue exploring the world. 
Read here about what he's gone on to enjoy in terms of adventure around the world from cycling to kayaking, and how he's combined much of it with his love of photography.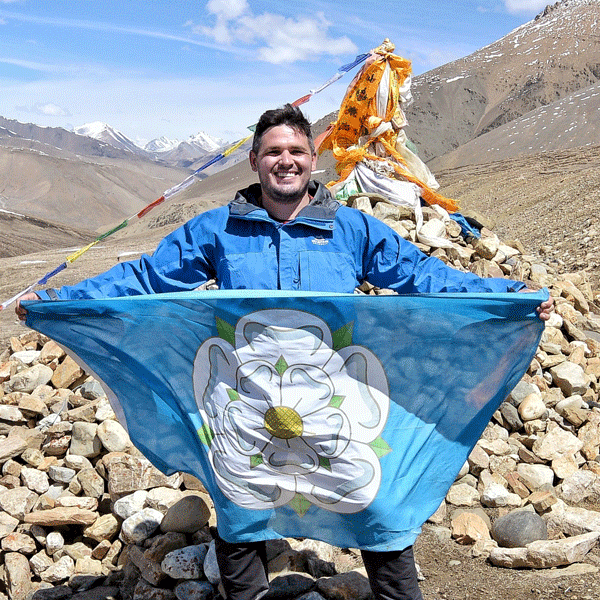 When did you first realise you had a passion for adventure and what are your earliest memories of adventure?
The moment I realised I had a passion for adventure was when I was a young Air Cadet. I joined the Air Cadets at 13 and this became my main focus throughout my teenage years, often to the detriment of my school grades. We would spend weekends at a local army training area in Yorkshire where we would be given lessons on fieldcraft, building shelters, navigation and surviving in what felt like the wild. I would return to school on a Monday after spending the weekend on these great adventures absolutely shattered. I was completely hooked.
My earliest memories of adventure are from when I was about nine or ten years old. The local youth club I went to organised weekend visits to a lake just next to the River Humber near Hull where we would go kayaking and canoeing. I lived on a council estate so most of the kids I grew up with had never even seen a kayak.
How did joining and being part of the Army affect your character and influence what you would go on and do in life?
My parents say that I'm the only person in the family that has always known what they want to do in life. For me joining the Army was the only thing I could see myself doing. All I wanted to do was to travel the world and live an adventurous life as my job. The military seemed to be a perfect fit.
Growing up, many of my friends would take drugs and get into trouble with the police. Because I knew from an early age that I wanted to join the Army, I stopped hanging out with these friends.
This seemed like a tough decision at 15 years old but even at this young age, the Army was having an effect on my personality.
One of the biggest effects the Army had on my character is self-belief. Military training also gave me a strong feeling of independence. From day one at Sandhurst, you are given the opportunity to lead. To be a leader, you need to be confident in yourself and your own abilities. Being a 'grey man' or somebody who doesn't stand out from the crowd is frowned upon. Nobody is going to follow a "grey man" into battle. However, there is a fine line between confidence and arrogance. Hopefully, I toe the correct side of that line.
At Sandhurst, you also have to plan and organise an adventure training expedition. A friend in my Platoon organised an expedition to kayak the length of the Loire valley in France and I was one of the team members. Going on this expedition was the catalyst for my own expeditions. We made a short video of this expedition which is still on YouTube. From here I have gone on to plan and conduct a number of expeditions all over the world, most of them during work time and partly funded by the military.
Tell us what or who inspired you to start cycling and some of the biking challenges you have since been on?

In 2014 I was serving in Afghanistan. At this time, the British Army was preparing to withdraw from combat operations. I had spent the last four years training and preparing to go on combat operations, but when my time to go to Afghanistan finally came about, my role was to work in a headquarters in a very safe base in Helmand Province known as Camp Bastion. To say this was underwhelming is an understatement.
My routine consisted of working from 0800 – 1700 sat in front of a computer. I would put together some reports, brief senior commanders on a daily basis and worked on the gigantic operation to get millions of pounds worth of equipment from Afghanistan back to the UK. This was a great experience for my career, but it wasn't the exciting combat tour I had hoped for.
To relieve the boredom, I would read most evenings and my e-reader recommended that I should read a book by Alistair Humphreys. The book was about his story of cycling around the world for 4 years. I'd never considered that this was even a possible venture. His books took me from the confines of the barbed wire and concrete base where I was stuck to the Ethiopian mountains, the salt flats in Bolivia and the Siberian winter. 
His tale of adventure inspired me to plan my own cycle tour, so whilst I was still in Afghanistan, I announced on Facebook that once I return from Afghanistan, I would be cycling over 700 miles from London, through France, Belgium, Luxemburg and back into France to finish in Paris. The only problem was that I didn't own a bike and the furthest I'd ever cycled was about 6 miles when I was a kid on my paper-round.
Another Army Officer called Ollie asked if he could join me on my adventure. I felt the company would be much appreciated so accepted his offer to join me. When I finished in Afghanistan I flew back to my base in Cyprus and quickly acquired a second-hand road bike. With only a month to prepare before departing, we both bought small racks that attached to the seat-post on our bikes so we could carry our rucksacks and camping equipment.
We were possibly the most amateur cycle tourists to ever attempt such a feat. Our racks broke after a couple of days and I caused Ollie to fall off his bike which resulted in him not talking to me for a good 6 hours. If you would like to see how the trip went you can watch the first ever adventure film I made on YouTube.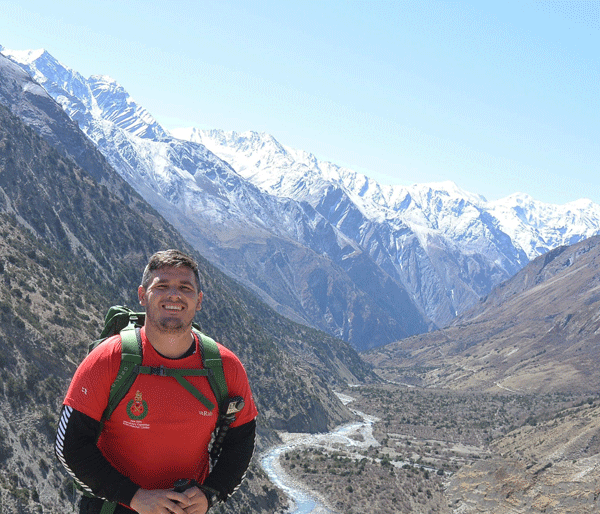 Since then, my cycle touring knowledge has slowly improved.  Again, inspired by Alistair Humphreys, I cycled from Yorkshire to Belfast and across the coast of Northern Ireland with no money, just a Ukulele and my terrible singing ability to fund the trip by busking. I made another video of this trip which I apologise now for the awful singing.
Last summer I cycled around the coast of Cyprus. I currently live in Cyprus and have always enjoyed doing adventures from my front door. Cyprus is a fascinating place due to the occupation in the North of the Island by the Turkish. The hardest part of this trip was the intense summer heat. Cycling in Cyprus during August is not recommended. Not unless you want borderline heat-stroke.

What others adventures have stood out in terms of what you've done and what have been some of the highlights for you personally?

Most of my other adventures have been simple walking expeditions. My first big walking adventure was in December 2016 where I walked from Warminster in Wiltshire to my hometown of Beverley in East Yorkshire. The total distance was 220 miles and I had 10 days to complete the adventure before Christmas Day. Each night I wild camped with just my sleeping bag and bivvy bag. I was very lucky with the weather considering it was December as it only rained on the last couple of days when I got to the North of England.
The toughest part of this adventure was leaving my front door and starting the walk. Most people haven't walked 20 odd miles from their front door, camped in a field for the night to only go and repeat it over and over again. It is a strange feeling but it was an awesome adventure.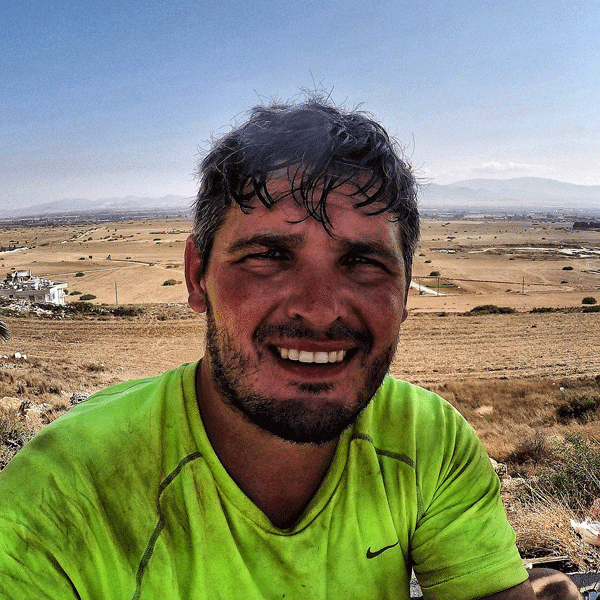 Having a time pressure to finish the trip added focus but also meant that I stuck to the roads for speed and ease for the majority of the walk. Walking at night, down a busy A road is horrible. There is rarely anywhere to walk on the verge as it can often be overgrown or just non-existent.
My most recent walking expedition was in the Dolpa Region of the Himalaya in Nepal. This was a military expedition to celebrate the 60th anniversary of the Army Mountaineering Association. The
Himalaya mountains are the most epic and amazing place I have ever visited. We managed to trek up to 5,200 metres and spent 10 days on the trail. As with most of my adventures, I try to film them. I'm slowly improving but have a long way to go before I will be fully happy with them. You can watch my Nepal expedition video on YouTube.

What are some of the charities you've raised money for and why did you choose those organisations?

I have raised money for charities on two of my adventures. On the first cycling tour I did, I raised £1677 for the military charity SSAFA. SSAFA are one of the oldest military charities and work with veterans and serving personnel that require welfare support.
On the Walking Home for Christmas trip from Wiltshire to Yorkshire, I raised £2363 for the military charity Walking with the Wounded. This charity supports veterans with physical and mental injuries and helps to give them back their independence.
I chose these charities as I have seen first-hand the effects of war on our veterans and serving personnel. These charities do an amazing job in filling a hole of support that the government does not provide. Not all of the injuries are purely physical. Many of those affected have mental health issues. These charities make a huge difference to injured veteran's lives.
Tell us about how you combine your passions for photography and writing with your adventures? Where can readers view your photos and read your blogs?
I have always taken photographs of my adventures. For years I used a Nikon compact camera, put it in auto mode and shot away. This was a great way to start but over time I have tried to take "better" pictures. Pictures that tell a story. Recently I have upgraded to a DSLR and have started to head out on wild camps and treks with the sole purpose of taking landscape photographs. I find that by taking photos, I stop and appreciate my surroundings even more. It makes me slow down, find a composition that I like and wait for the light to be just right before taking the shot.
That is where my writing also comes into play. I find coupling photography with writing to be a natural fit. If my photos and words can inspire just one person to make a change in their life and spend more time outdoors, it is all worth it.
I write at www.adventurewithadam.com and you can view my photographs on Instagram @adventurewithadam.

What adventures or other projects do you have planned for the months and years ahead?
I haven't officially announced my next adventure, so this is an exclusive.
Last year I decided to hand in my notice at work as I feel it is time for a new challenge after spending the last 8 years in the Army. When you hand in your notice to the Army, you have to serve a 12 month notice period, so I will be pretty much finished with work by September 2018.
I have been married for just over 4 years and my wife, Lucia, has mostly sat on the sidelines as I've travelled around the world with work and on my solo adventures. She is a teacher and loves her job, but this means she hasn't had the same opportunities to travel as much as I have.  We currently live in Cyprus but this summer we will be leaving the Island and will have no home and we will both be unemployed. We both see this as an opportunity. Rather than using our savings to put down a deposit on a house, we have decided to go on an adventure of a lifetime.
We have decided to spend a year cycling around the places we have always dreamed of visiting. We're saying farewell to our 20's in the best way we can think off.In short, we will be cycling:
• SE Asia (3-4 months): Singapore – Malaysia – Thailand – Cambodia – Vietnam
• New Zealand (2-3 months): North and South Island
• Fiji (2-3 weeks): Around the largest Island of Viti Levu
• USA (3-4 months): San Fransico to Boston
• Europe (2 months): Portugal – Spain – France – England
This will be the first adventure I have done with my wife, so it will come with a completely new set of challenges and experiences. Throughout our time together, I have spent many months away on deployments and operations. I am mostly looking forward to spending a full year with Lucia for the first time in our lives.After this, who knows what the next adventure will be. I have a feeling the next challenge will be to find a job and to settle back to relative normality after spending a year on the road.