GROWING up with a father who was a windsurfer meant that Aaron Hadlow was familiar with the ocean and its potential for extreme sports from a young age. He was first introduced to kiteboarding in 1999 and since 2000 has been hooked.
Aaron's achievements in the sport include winning five World Championships in consecutive years and coming back from injury to reach a level where he again commanded respect as a kitesurfer around the world.
In this fascinating interview he talks passionately about his life in the sport as well as his work and intent to see it flourish in the future.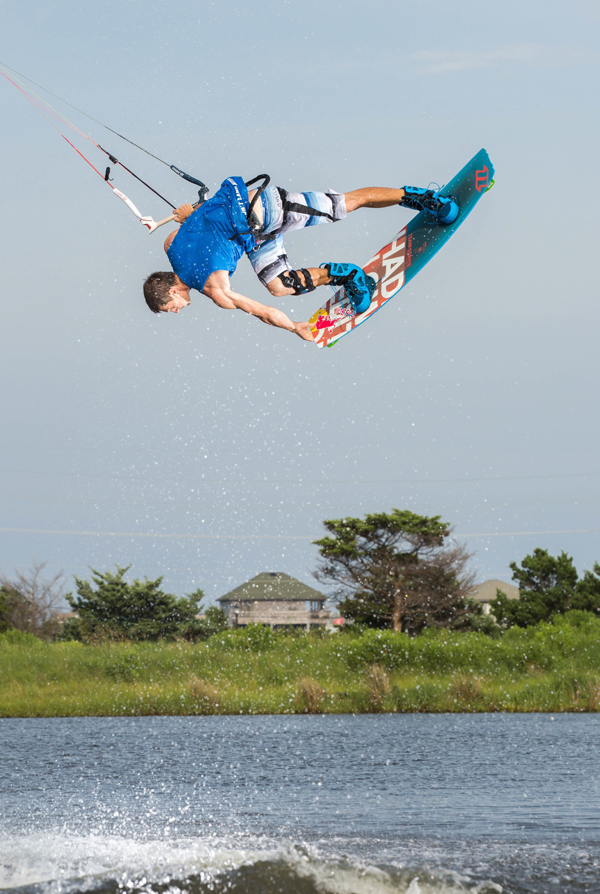 Where did you grow up and when were you first introduced to kiteboarding?
I grew up in Cornwall, my dad was a windsurfer from a young age and when kiteboarding came along he was among the first to get involved in the sport in the UK. 
I first started flying the kite on the beach in 1999. I would come down the beach and give it a go after school. I had a few goes beforehand but I really mastered it in the summer of 2000 when we went on holiday to the Dominican Republic. After two weeks I was hooked and never looked back.
Were there any particularly strong influences in your early progression in the sport?
Mainly my dad. He would help me by using his gear and taking me to the beach when it was windy. Once I got to a certain level I used to look up to the guys on the videos and World Tour, I could learn their tricks and eventually I would be able to compete against them.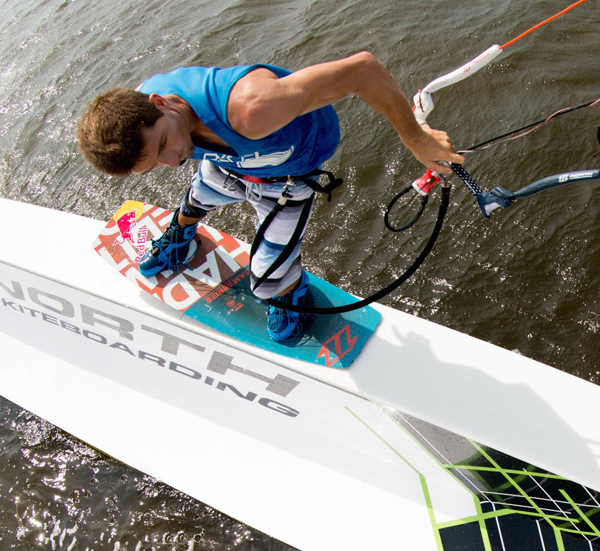 What have been your biggest successes in kiteboarding and are you currently training for any particular events?
Over the years I have won five World Championships, they were consecutive from 2004 to 2008. I had a few years out after that and then also tore my ACL which took me off the water for a year after two operations. Getting back from that was a challenge but since I finished third overall, won a world championship event and also won the RedBull King of the Air which is one of the biggest one-off competitions of the year. 
Right now I am training for the rest of the World Championship events that are coming up in in Spain and Germany over the next couple of months.
Where are your favourite places in the world to kiteboard?
There are some great locations around the world. I recently came back from a photo shoot in Venezuela, we visited Los Roques, the scattered islands off the coast of the mainland. It was one of the most beautiful places I have seen. 
I also enjoy Cape Town, South Africa. This is where I escape to train during the winter. But there are really so many great places around the world that are perfect for our sport. Dominican Republic, Brazil, Western Australia, the list goes on.
Are you involved in promoting the sport and how would you like to see it grow in the coming years?
I feel like I have contributed to influencing the sport, especially in terms of styles and tricks. I was one of the first of a new generation to grow up with the sport from a young age and with competitions, videos and media I like to think that this has helped. 
I don't do any particular promotions but with awards, out of industry media and projects around the world, I am sure I have, like some others, helped grow awareness.
It would be great to get the sport to a real professional level where athletes are supported and have the funds for personal trainers, nutritionists and have agents that can get some big brands behind them. 
Also it would be great to see the competitions grow to a point where you can make some good prize money and see some really good TV exposure from each event. 
If you're not out on the ocean how else do you most like to spend your time?
I have a lot of work to do online, part of being a kiteboarder is self promotion, not many riders have people helping with their media. You have to be writing articles, sending pictures, making websites and producing content. 
Other than that I am on the go so often that I quite like to just chill out at home, hang out with friends and be active in other sports when I can.