JOE GRANT lives, works and breathes for the outdoors. He grew up playing lots of sports but it wasn't long before he started climbing and then taking running seriously.
Living in the Rocky Mountain allows Joe to live his passions on a daily basis. He runs, bikes and skis whenever he can. However, it is addiction to running and ultra marathon races that has seen him attract most attention and in this exclusive interview he tells us about some of his most notable achievements in the sport.
For more about Joe and to admire his photography and follow his blog visit alpine-works.com.
When did your passion and appreciation for the outdoors really take hold and who or what were any early influences in life?
I always loved being outside from a very young age. I spent a lot of time riding bikes, and playing all kinds of different sports growing up. I got into climbing and started doing more long distance backpacking after high school. I began running seriously about ten years ago. Both of my grandfathers have a great influence on my life, instilling both a sense of adventure and intellectual curiosity in me.
What's it like living on the Rocky Mountains and could you give us some insight into life there?
I live in Gold Hill, Colorado, a tiny mountain town west of Boulder with my wife and dog. It's a quiet place that feels remote, yet is only a 20-minute drive to town. I often go to Boulder to scramble the flatirons. From my doorstep, I get to run on a mix of dirt roads and singletrack on rolling hills. To the west, about a 15-minute drive, are the Indian Peaks. I spend a lot of time there year round.
Tell us more about your love of running and your progression into ultra running?
For me running is a simple means to explore wild places under my own power. After riding my bike across the US in 2007, I decided to sign up for my first ultra, the Waldo 100k in Oregon. I had done plenty of long self-supported adventures before that, but had never run a race. I liked the community and being able to push myself in the set framework of the event. I enjoy the process of training and the opportunity to meet new people and discover new places.
What do you see as some of your biggest running successes and are you currently training for any events or races this year?
I've been lucky to stay relatively injury free over my past decade in the sport. That's allowed me to stay happy and engaged with my running, and to keep learning and growing. The Hardrock Hundred in southern Colorado, the Iditarod Trail Invitational 350 in Alaska, the Caballo Blanco Ultramarathon in Mexico's Copper Canyon, and the Tor des Geants in Italy all stand out in my mind as very notable experiences for me in my running career.
This year I'm focusing on a variety of events, including a couple of ski races (Power of Four and The Grand Traverse), a bike race across Arizona (AZT trail race), Hardrock and a personal project of linking all of Colorado's 14ers self-supported in August.
What other sports and extreme sports make you tick and what kind of levels have you reached in them?
I bike, climb and ski and just have a general interest in bettering my skills for self-powered mountain adventures.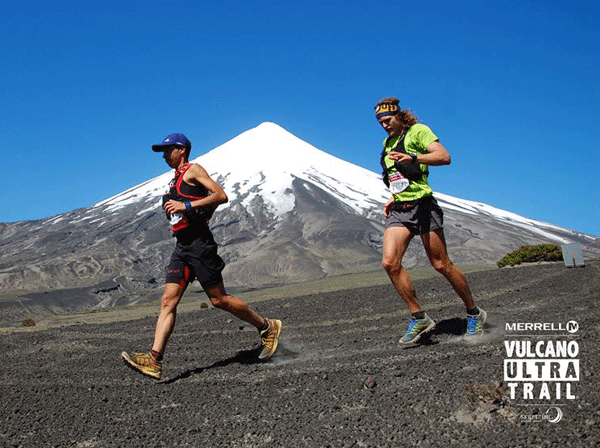 Tell us more about Alpine Works and what can our readers expect from the site?
I started Alpine Works roughly six years ago as an umbrella site for my work to share my writing, photography and coaching services.
This year, I want to post consistently on the site, particularly the blogging and photo side of things.
If you could sum up your philosophy on life in no more than 15 words what would those words be?
It's the small things in life.