NON Stanford is Great Britain's most decorated female triathlete. In 2013 she became triathlon's World Champion and was the first female, and second ever athlete, to win the World U23 and World Senior titles in successive years. Last she pre-qualified for this year's Olympic Games.
In this exclusive interview Non talks to us about how she started out in the sport and the journey it has taken her on which next sees her compete in Rio this August.
When did you first start out in triathlon and what had been some of your previous sporting successes?
I started triathlon while studying at the University of Birmingham. Before starting university I'd had some success in cross country and track running, representing Great Britain at the World Cross Country Championships and the European Youth Olympic Games. My potential was recognised by Dame Kelly Holmes in 2004, shortly after she won double gold in Athens, and she became my mentor and advisor during my teens through the very successful 'On Camp with Kelly' programme. I unfortunately suffered a long period of injury in the lead up to starting at Birmingham and during my first year of study there. I became quite disheartened and I guess started looking for a new stimulus and challenge. The triathlon coach at Birmingham, Steve Lumley heard that I'd also done some swimming as a youngster and convinced me to join the team during my second year. I guess I haven't really looked back since.
In which discipline of triathlon do you excel at and where do you have to work the hardest?
My background is running. It's my first passion and still probably my favourite of the three disciplines. It's the simplest and most organic and nothing feels better than the feeling you get after a really good track session. Even though cycling is the last element I picked up, I've taken to it quite well, and swimming is probably my weakest area. I've really focused on my swim this winter and am hoping all the hard work will pay off this summer.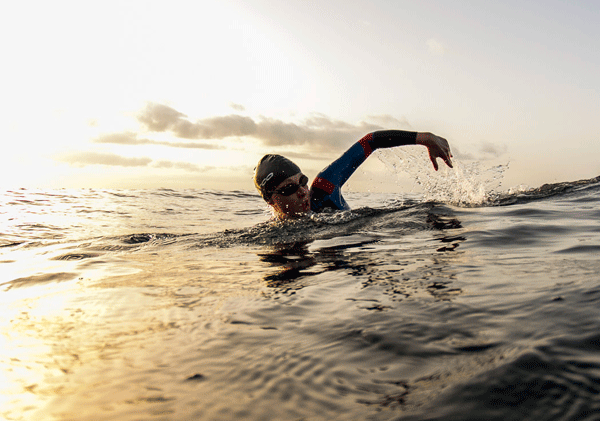 What have been your biggest successes in triathlon to do date and where in the world has the sport taken you?
My biggest success is without a doubt becoming the 2013 World Champion. I was the first female, and second ever athlete (after Alistair Brownlee), to win the World U23 and World Senior titles in successive years. Last year I also fulfilled a lifelong ambition when I pre-qualified for this year's Olympic Games.
Triathlon is a great sport for travelling the world; it's taken me to some incredible places. I've been to all continents, other than Antarctia (don't fancy open water swimming there!!), and countless countries and cool cities. One of my favourite places in the world is Queenstown in New Zealand which I visited after the 2012 World Championships in Auckland.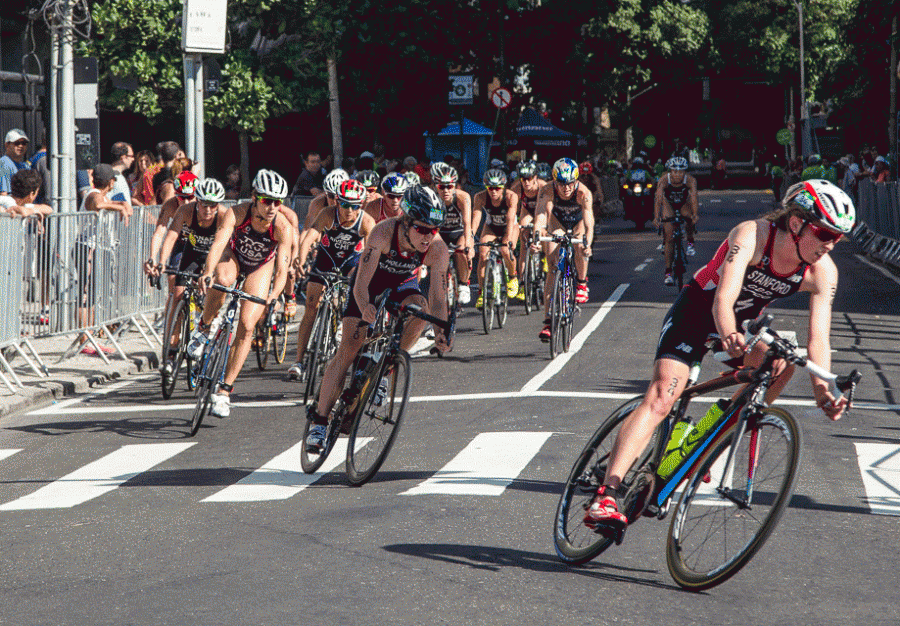 How hard are you currently training and will you be competing at Rio this year?
Training at the minute is pretty full gas. We were really relaxed in the run-up to Christmas, but since the new year things have really stepped up and we've been putting in some pretty big blocks of training. I was fortunate to pre-qualify for Rio last year, which really took the pressure off over the winter. My sole aim of the year is the Olympic Games, which means being in peak shape on August 20. Everything else is just building towards that. I open my season in Cape Town this weekend which is really exciting. I'm not expecting to be in my best shape, but it will be a great indicator of where I am as we build towards that big day in August.
What do you most enjoy about your lifestyle and what are your interests outside of the world of triathlon?
I feel very fortunate that I enjoy 'going to work' every day. I have to pinch myself sometimes when I think about how I spend my days. It's tough but it's what I love and can't imagine doing something different now. The most enjoyable element of my lifestyle is the travel. Not the endless hours sat on planes, but the places I get to visit and the interesting people I've been fortunate to meet as a result. I've made some amazing friends along the way from all over the world.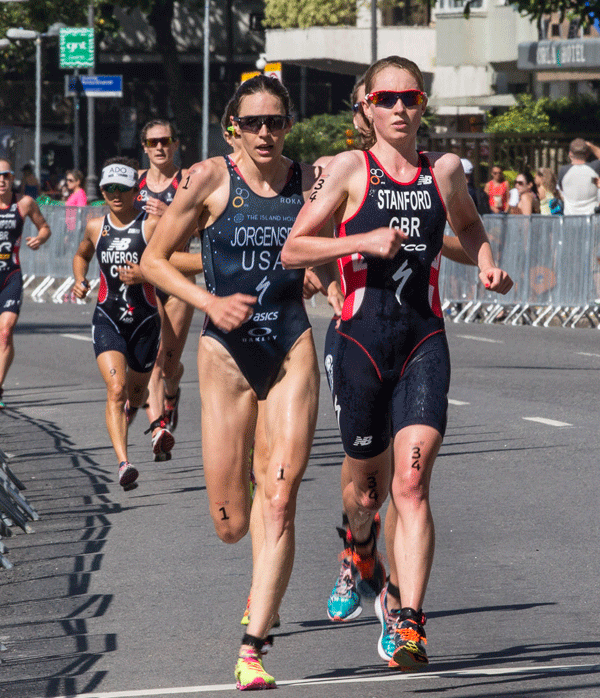 What would your words of advice be to young athletes who are inspired and motivated by your achievements and triathlon career?
Be patient; there's no rush to be the best. Train hard, but be smart. Enjoy the process and not just the outcome. Celebrate your successes; don't take them for granted.