JASON PAUL was inspired to start freerunning after watching a video online. The rest is history and he has gone on to become one of the sport's most prominent personalities. From his first competition in Trafalgar Square, London to causing a commotion during his pursuit of parkour in Bangkok, Thailand his unique style has continued to impress fans and fellow enthusiasts around the world.
In this exclusive interview Jason talks to us about some of his career highlights as well as his philosophy on what it takes to become a freerunner and start a journey into the sport he is so passionate about.  
To find out more about Jason and to see more of his photos and videos visit www.jasonpaulfreerunning.com.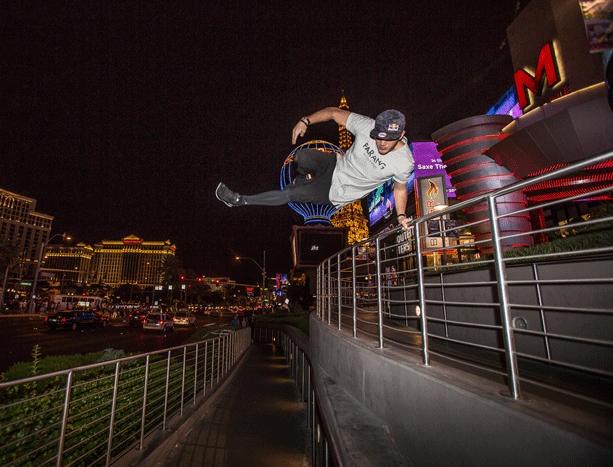 When did you start free running and what inspired you to give it a go?
Rewind ten years and I was spending six hours of my day sitting in front of my computer doing exactly the same thing on-screen. Playing Prince of Persia and other video-games where you could challenge yourself and jump across rooftops. One late night I found a freerunning video online. It felt like seeing somebody else do these things in real-life gave me the permission to do the same.
Had you always been a sporty person and if so what other sports have you been involved in?
As you can imagine the transition between gamer kid and freerunner wasn't quite smooth. Growing up in Germany soccer was obviously huge and I had tried some other sports. So I didn't start from zero, but I was definitely pretty average. None of the other sports really felt like they were for me, but I felt like I really wanted to be a Forerunner.
I can tell you that my first year wasn't graceful or impressive at all. It took countless hours of practice doing basic vaults, landings, jumps, balance, stretching and strength-training. I was pretty intense about it all looking back, which I had never been for any other sport.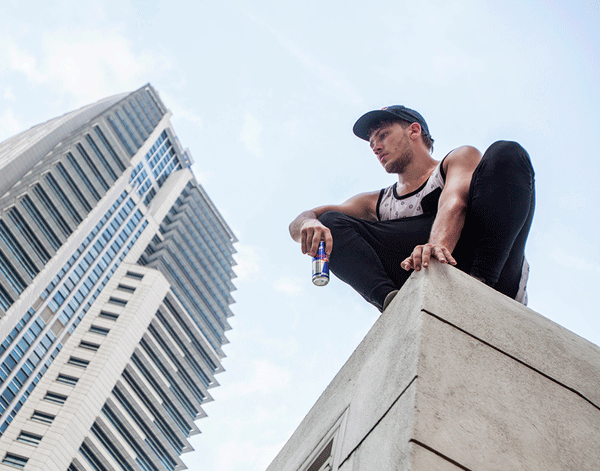 Tell us about some of your career highlights and where in the world the sport has taken you?
Looking back makes me shake my head in disbelief of some of the things we've done. My first contest was on Trafalgar Square in London and I placed third in front of 8,000 people. My family came to watch and my Dad decided to never watch me freerun live again, he said "I'll watch the videos when I know you are safe and sitting next to me". I won a comp in Japan, came back for a TV series.
We explored and jumped around a 50-storey abandoned ghost-tower in the heart of Bangkok. They printed a screen shot from our video and posted it at the base of the tower, along side with the police-report. It's meant to scare people off. The funny thing is that they didn't just black out our eyes, but also our smiles. As if they want to keep it secret that we had fun doing it. I think the police decided to let it go, we weren't doing anything illegal at the time.
I also got to be part of a huge chain-reaction machine and set up a freerunning obstacle-course on a moving train. All of that was unbelievable, why the hell did they let me do that?
Ghost-Tower:  www.youtube.com/watch?v=XYUxHhF0LZk
Chain-Reaction:  www.youtube.com/watch?v=4MiYtvbK4JY
Train-Run: www.youtube.com/watch?v=0FeA2XNNZW0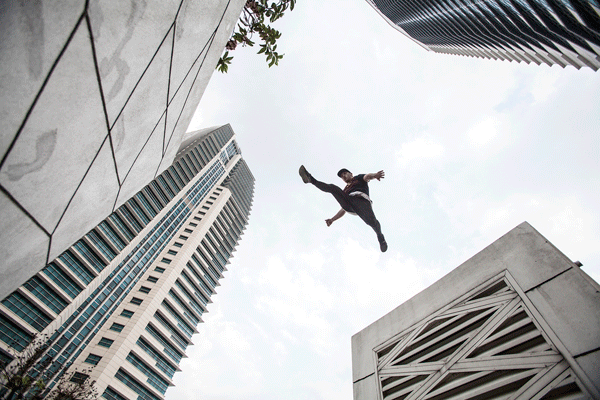 What is it about free running that makes you tick?
You know, that question is still hard to answer for me. I think originally it was cool, because all of my role models did something similar. Batman, Jackie Chan, Son-Goku, Prince of Persia. They all jump around and flip in between gaps effortlessly. They were my heroes and as a teenager I wanted to be like them and defined myself through that.
Soon after it became a sort of a life-teacher. I had nobody to coach me, so I had to learn how to understand and teach myself movements, ideas, strength, training and stretching. I learned how to control and overcome my fear. It made me want to travel and connect with people who shared my love for freerunning, but where completely different otherwise. That richness of experience and lessons kept me going and made me who I am today.
Today a big part of it is the community. I know that I can go to any big city and there will be a freerunner who welcomes me into his house, even if I don't know him at all. Our world is like a secret family of undercover-ninjas. A fight club that doesn't exist in the basement, but on your rooftop.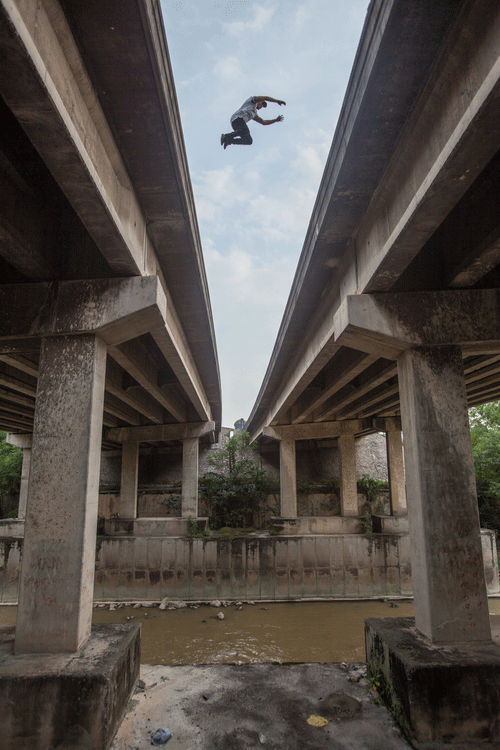 How much of your career as a free runner involves the promoting the sport and are you involved with coaching and mentoring others at all?
Turns out my first rule of Freerunning Fight Club is to always talk about Fight Club. I don't do a lot of coaching and mentoring, because that's not really how I learned freerunning, so why would I teach it that way?
When I was 14, seeing a freerunning video was all it needed to change my life forever. The person in the video didn't have to explain anything or give advice. Seeing somebody be unapologetically themselves inspired me and sent me off on my own journey. The idea that I could do that for somebody else excites me. That's why I spend a lot of my time creating photos and videos.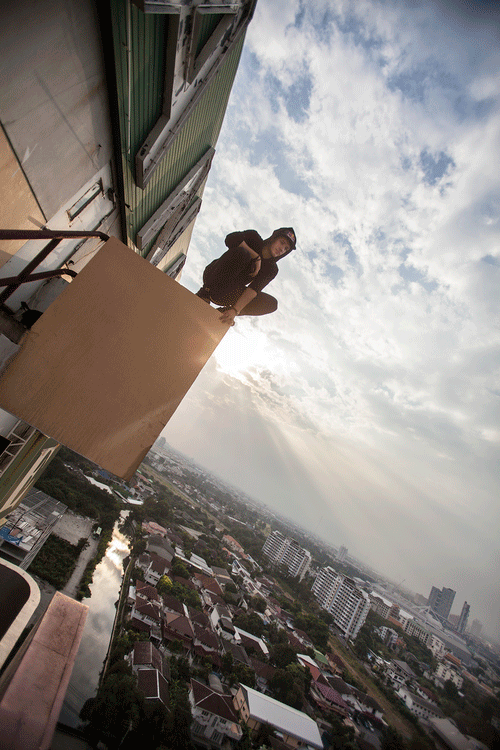 Where can we learn more about you and watch some of your videos?
All of our big videos go onto our Youtube-Channel at www.youtube.com/teamfarang. You can also find me on Facebook, Instagram and Snapchat as TheJasonPaul.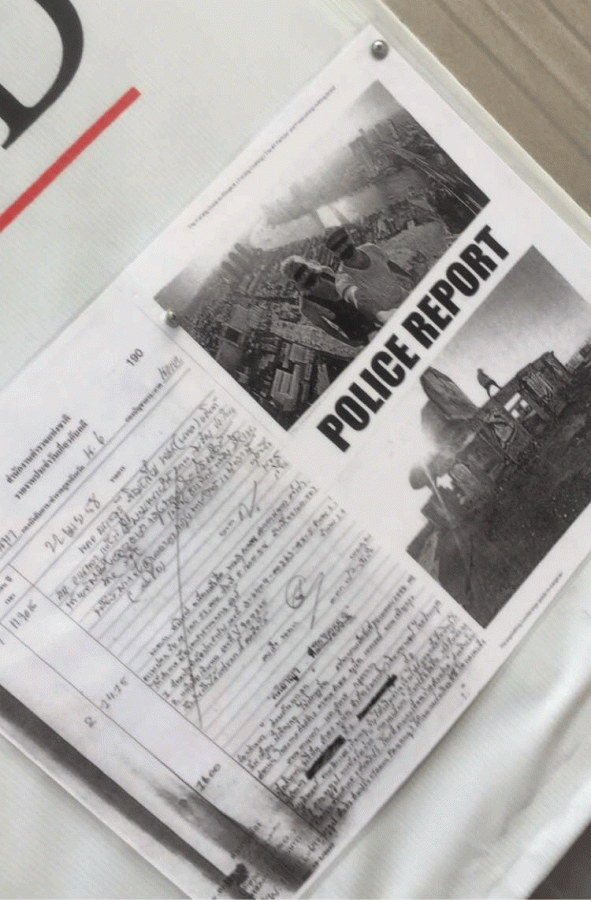 What exciting plans or projects are you working towards for the rest of the year and beyond?
For me this year is all about creating cool shit for our Youtube and other social channels. We might be Freerunning an airport, so look out for that.