BETH RODDEN is a professional climber from California who made the life-changing decision to quit school to pursue a career in her chosen hobby.
The decision paid off as Beth has gone on to become one of the most successful climbers in the US. She was the youngest woman to climb 5.14a (8b+), and is one of the only women in the world to have repointed a 5.14c (8c+) traditional climb.
In this exclusive interview Beth talks us through some of her biggest climbing achievements and tells us what it's like to be an inspiration to women climbers around the world.
To find out more about Beth and to follow her blogs visit www.bethrodden.com.
Tell us about some of your success as a teenager and some of the competitions you won?
I started competing pretty much right away when I started climbing. Back then, in the '90s, competitions were much less organised than they are now. All the local gyms would have annual or bi annual comps, so we would travel around and compete with the local community. I worked my way up from the recreational category, into the open category, and eventually started competing internationally. It's been a while now, but I think I was Junior National Champion a handful of times, and similarly for adults.
After a few years of competing I started to climb outside more and more and fell in love with travelling and the mountains. I was able to climb To Bolt or Not To Be as a teenager. At the time I was the youngest woman to climb 5.14, but now toddlers are practically climbing that hard! Which is amazing.
You left school to climb and in many ways had an epiphany which meant you didn't return to school but continued your climbing career. What was it that convinced you that this was the right decision and how hard a decision was it to make?
When I was working on To Bolt or Not To Be I met the legendary Lyn Hill. She invited me to go on an all women's expedition to Madagascar that next month. I had to decide between signing up for classes or taking the leap to travel full time and climb. I chose the latter and so began my life as a full time professional climber.
At the time it was a painfully hard decision for me. There weren't that many full time professional climbers at that time, especially in the US. And while my family was my biggest supporter for my climbing, I was also totally breaking the mold by not pursuing a 'traditional' life path of going to school, getting a good job, etc. It felt unsettling, but also exciting.
Climbing captivated my heart the first day I walked into the gym, and to be able to pursue something that I was so passionate about felt like a dream come true.
Now, in retrospect, I'm so glad to took the leap to climb full time. It has allowed me to travel the world, meet my closest friends, and taught me a true appreciation for our natural environment.
Tell us about your move to Yosemite and the climbing it has allowed you to enjoy?
For most of my 20s I spent every spring and every fall in Yosemite. After a handful of years of living out of a van, it was time to put down roots in Yosemite.
I feel more than fortunate to be able to call my favourite place on earth my home, and especially fortunate to be able to climb and raise my son here.
Yosemite offers everything from boulder problems, one pitch routes, to long walls, it's really amazing.
How does it feel to have established some of the hardest routes in the world ever by women and which routes do you see as your biggest and best achievements?
Wow, well, I think I'm pretty modest and shy by nature, so just hearing that they might be some of the hardest routes in the world by a woman is flattering. I think I was able to pour my heart into climbs that inspired me to push my hardest and set lofty goals. I always do good with goals, whether it's something small or big. It gives me something to work towards, to dream about, which I find very inspiring.
It's hard to pick a few achievements, but perhaps Meltdown, The Nose, The Optimist, and Lurking Fear. All these routes taught me different things at different points in my life.
Lurking Fear was done when I was just a newby in Yosemite. Tommy and I were just kids and we dreamt big and were able to free climb a new route on El Cap when there weren't hardly any free routes on the wall. I think to this day it's unrepeated.
The Optimist was one of the first routes I was able to do first that really challenged me personally. It was an involved, long term project that really taught me patience and perseverance.
The Nose because it is the most iconic route in the world. I started climbing the year that Lyn free climbed it. I remember seeing posters of her everywhere I went, and wanted to try one day to repeat her historic feat. Meltdown because it was the longest I'd ever worked on a single pitch. It was a new route and was by far the hardest climb I'd ever completed. It really taught me that if I dreamt big, focused, got lucky (no injuries, etc) they I could push further than I had previously thought.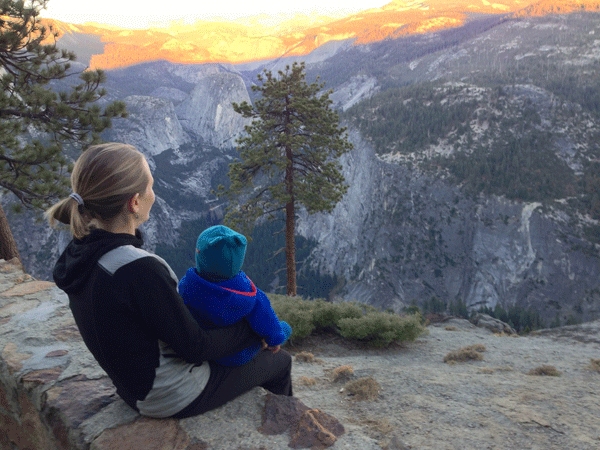 How does it feel to be an inspiration to climbers and women around the world and what would be your message to anyone who looks to your for motivation in their lives or climbing careers?
It's flattering to be an inspiration to people around the world. I really feel fortunate to have the life I do and be able to climb full time for as long as I have. I'm not sure I have a specific message, but perhaps it would be to try and either have a passion in your career, or play. It's been so instrumental in how I live my life. There is no way I would be where I am today had I not been so passionate about climbing. And even now, after a handful of years with injury after injury, I still love climbing. Some days I just go out and climb 5.6 routes in Yosemite, and I come back to the car with a smile from ear to ear. I know that not every person can pursue their passion as their profession, but I think having something that gives you drive and happiness is a great thing in life.
Tell us about how injuries during your career have only served to fuel your ambitions and dreams in the sport?
At first I was pretty devastated by my injuries. They came at a really hard time in my life. I was splitting up with my husband at the time and I wanted more than anything to be able to climb and escape from that darkness in my life. However, my body started breaking down. First it was my shoulder (torn labrum), then a few years of different finger injuries (pulleys, tendons, etc). Through these years of injuries I really had to re discover my love of climbing for climbing, not achievement. I could no longer go from project to project because my body wouldn't allow it. Honestly I was scared I wouldn't like climbing at an easy level, that I would just stop all together. But instead, what I found was that I truly love climbing no matter what level, if it's an easy warm up route, or trying my hardest. I think it's been one of the greatest gifts yet.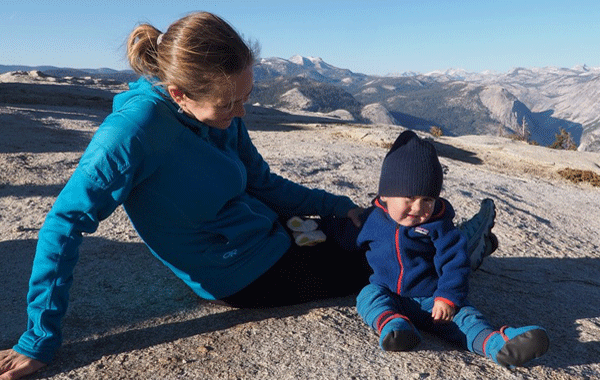 Do you have any exciting plans or challenges for 2016 and beyond?
Right now Theo keeps me pretty busy, but I'm really excited to continue to show him the wonders of Yosemite and different places around the world. We'll probably head to Europe again this spring to climb and travel around. And, if my body continues to get stronger and healthy, I'm sure I'll start trying to dream up more climbing goals.