PAUL ROBINSON is an American professional rock climber who specializes in bouldering. He is most well know for having established and repeated several bouldering problems at the V15 difficulty rating, in such areas as Hueco Tanks, the Buttermilks, and Magic Wood.
As well as always setting looking ahead to the next climbing adventure Paul is also passionate about art which you can find out more about on his website www.paulrobinsonclimbs.com.
When did you start climbing and how did where you grew up help you to pursue your passion?
I started climbing when I was ten or 11 years old in New Jersey at a climbing gym. I guess starting in a gym and eventually getting outside really made me appreciate the outdoors. Getting out on the rocks was such a more meaningful experience to me that it soon became all I wanted to do.
When did you start specialising in bouldering and what is it about the discipline that keeps you so motivated?
I really started specialising in bouldering around the age of 14. I competed quite poorly in a junior national rope event and really lost my motivation on lead climbing but found bouldering soon after. I loved the purity of bouldering and how simple it is. You don't have to worry about anything but the climb in front of you!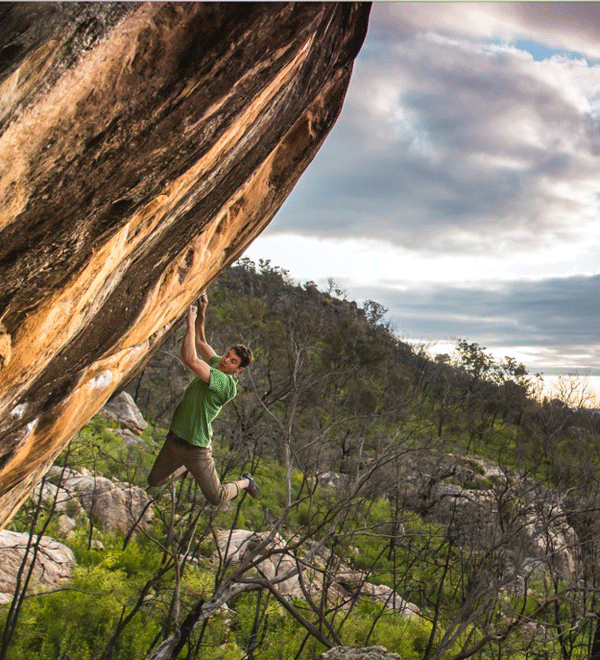 Tell us about some of your biggest climbing achievements and how does it feel to have become the second climber in history to have successfully climbed a V13 boulder in one attempt?
I think that some of my biggest accomplishments surely would be the hardest climbs I have done but what really stands out to me are the first ascents that I have put up over the years and establishing new zones. I love the process that goes into it and the time it takes to go from something that has never been seen by a climber to finally being sent!
What is it about climbing that keeps you so motivated and always looking to the next challenge?
Climbing is so unique to me. I love how every climb is unique and every move is different than the last. I love pushing my body to get stronger and stronger so I can do things I once deemed impossible!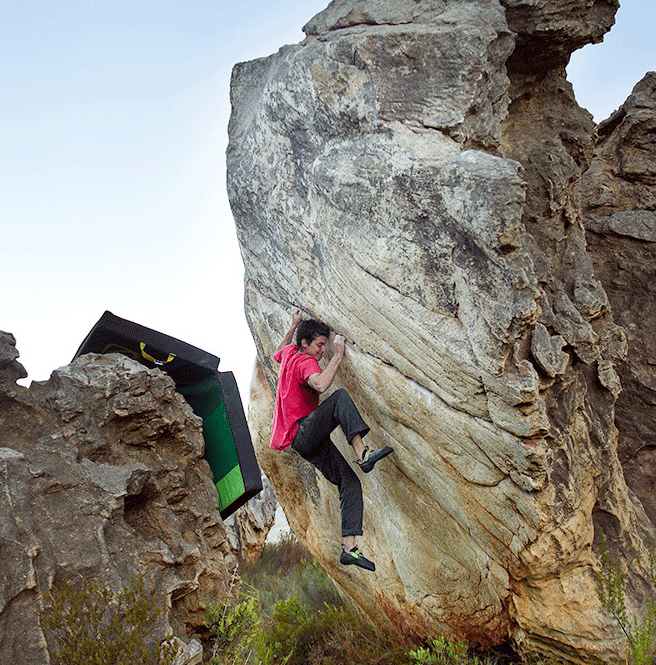 What competitions or challenges are you currently training for and do you have any exciting projects lined up for 2016?
Right now I am training hard for my goal of doing the second ascent of Daniel woods' Hypnotized Minds in Rocky Mountain national park. I have never put so much time into a climb before and it would be a dream come true to finally send it.
I am also working on my multi year film project called Uncharted Lines which will include climbing from five continents and feature the world's best climbers establishing new lines in new areas.
Which other climber out there are you most inspired by and which of their qualities do you most admire?
I am inspired by so many climbers out there. For pure strength I am super inspired by Daniel and Jimmy. And for the vision to complete some of the most amazing first ascents of our time, Chris, Fred, and Dave!