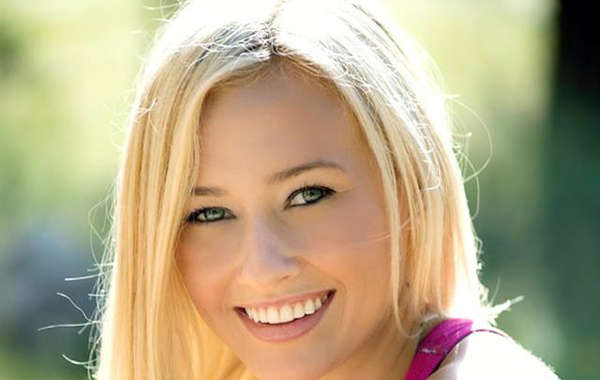 SIERRA BLAIR-COYLE grew up in Arizona and first started climbing at the age of eight. A two-time national speed champion as a junior and a member of the US Bouldering Team she competed in the climbing World Cup this year and continues to be dedicated to her modelling career.
We recently talked to Sierra about her accomplishments in climbing to date and were delighted when she agreed to a round of our 'quick-fire questions' in which she gives an insight into her life and personality traits.
For more information about Sierra and to follow her blog visit www.sierrabc.com.
What do you love most about life in Arizona?
The sun and the amazing weather.
What is it about climbing that makes you tick?
Climbing feels right to me – I just love it.
What's your biggest achievement in climbing to date?
Doing the World Cup circuit this year was really fun for me and a big accomplishment in my eyes.
If you could accomplish one thing in climbing in the next ten years what would that be?
Establish a really cool new climbing area.
What's your favourite movie?
Never Back Down.
And actor?
Jason Bateman.
And musician/band?
Incubus.
What's your biggest regret?
#noregrets.
Is there another sport or extreme sport you'd like to give a go if you had the opportunity?
One day I plan on learning to snowboard!
Do you have any pets?
My cat – Twister!
Do you have or would you get a tattoo?
No tattoos and probably not.
What's your best characteristic?
I am really organised.
And your most unappealing habit?
I eat protein powder dry haha! Literally straight out of the container!
If you could order any three-course meal what would that meal be?
Some delicious soup, bison tenderloin, and chocolate cake for dessert!
If you had to get stuck in an elevator with someone who would that person be?
An elevator repairman… I actually got stuck in an elevator in China and it was kind of freaky.
What's your most used curse word?
Butthead.
What are you most afraid of?
Eating spoiled food.
When are you happiest?
Climbing.
What drives you to keep pushing for success?
I love the feeling of getting better.  
Which professional sports person are you most in awe of?
Sally Fitzgibbons.
What is your message to all those who are inspired by what you have achieved in life so far?
Live your life and do what you love! At the end of the day, this is your life, so do what you want to do and be who you want to be!