SIERRA BLAIR-COYLE grew up in Arizona and first started climbing at the age of eight. A two-time national speed champion as a junior and a member of the US Bouldering Team she has gone on to take sixth place during qualifiers at the Haiyang World Cup and is currently training for a World Cup in Munich.
We had the pleasure of talking to Sierra about all things climbing as well as her ranking in the Top 99 Most Outstanding Women of 2015 by AskMen. Her passion for her sport and honour to be considered a role model put her in high regards with the team at Limitless Pursuits and we're sure she'll only go on to accomplish more in the years ahead.
For more information about Sierra and to follow her blog visit www.sierrabc.com.
When did you first start rock climbing and how good was the area you grew up in for offering you opportunities to pursue the sport?
I began climbing in 2002 when I was eight years old. Arizona was a great place to grow up as a climber, I had many opportunities to climb outdoors and wonderful gyms to train in as well.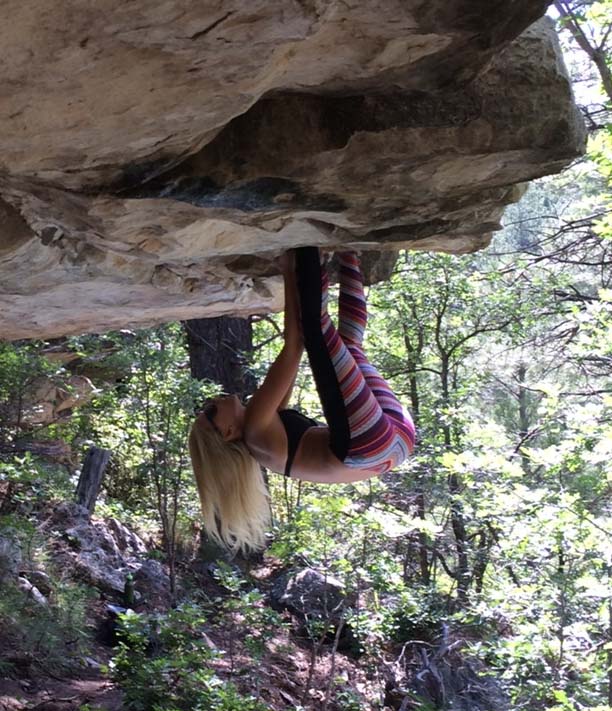 Were there any strong influences in your passion for climbing and which climbers did you most look up to in your younger years?
My first coach had a big impact on my climbing. He was positive, encouraging and believed in all of my big dreams. He helped me develop a true love and passion for climbing. 
I looked up to nearly every climber who was better than me, whatever they were doing, I wanted to be doing it as well!
What were some of your successes as a junior and where did the sport take you in terms of travel?
I was a two-time national speed champion as a junior and a member of the US Bouldering Team. I was also trying to climb my way into finals at a professional competition…which took a few years! I travelled all over the US, as well as France and Malaysia (for the X Games).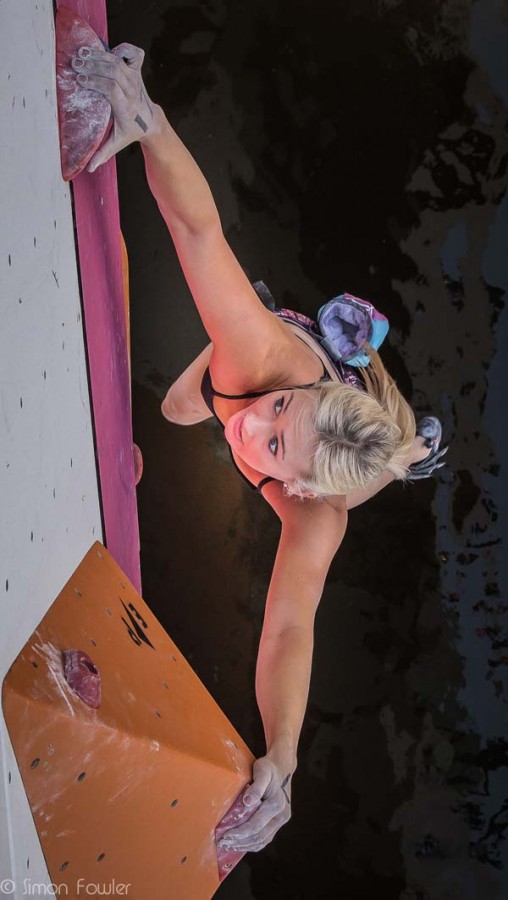 What is it you love so much about climbing and how does it feel to be able to inspire others by doing something you're so passionate about?
Climbing just feels right to me. I have never been able to explain it better than that, it is almost like it was meant to be! I am so incredibly glad that I can inspire others to pursue their passions, climbing or otherwise. It is always a great feeling when someone tells me I got them into climbing or helped them get psyched in some way.
What are your biggest accomplishments in the sport and have you set yourself any challenges for the rest of the year?
Recently I climbed my way into sixth place during qualifiers at the Haiyang World Cup. That felt like a huge accomplishment to me and really opened my eyes to what is possible. I have one World Cup (Munich) left this season, so I want to make semi-finals and hopefully finals! Past Munich, I don't have any competitions planned. I am going to Greece to teach a clinic in late September, so I am really excited for that! I am also looking forward to climbing outside a bit more and entering my senior year of college.
How do you get over your fear or nerves on a tricky climb?
Nerves are definitely tough. I think the best thing to do is try to focus on the climb and not your nerves or the fear. However, I know this is easier said than done! I also believe that if you are truly afraid of something, you should take your time to get over that fear. No sense in making yourself even more fearful!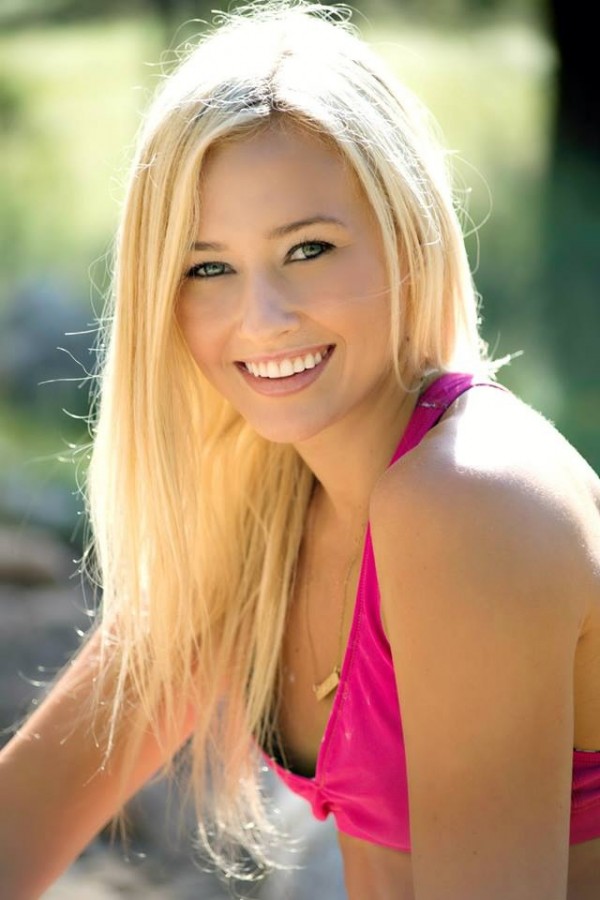 Could you tell us more about your modelling career and how it feels to have been voted in the Top 99 Most Outstanding Women of 2015 by AskMen?
It was really exciting to be voted one of the Top 99 Most Outstanding Women of 2015 by AskMen. I was excited to even be nominated, making the Top 99 was just the icing on the cake! There were so many incredible women nominated for the list, so I was (and still am) proud to be in their company.
What's it like being a role model to women who see you pushing yourself and achieving in sport while also remaining focused on your modelling and pursuing that at that the same time?
I am very lucky to be in the position that I am in with climbing. I am also very flattered when people say I am a role model. I am really just trying to be myself and set a positive example for not just the sport of climbing, but people in general.
If you could sum up your message to all those who are inspired and feel motivated by what you do in no more than 15 words what would those words be?
Believe in yourself and do what you love. This is your life, make it incredible.