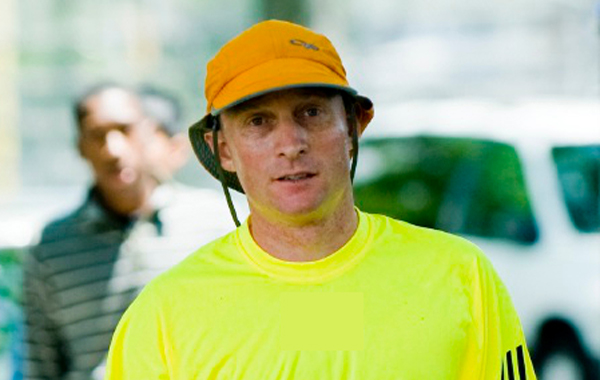 AUSTRALIAN ultra-runner Grahak Cunningham has recently been pounding the pavements. He is in training to compete in the longest certified road race in the world – the Self-Transcendence 3100 Mile Race.
Beginning on June 14 and competing for the fifth time Grahak must complete 5,649 loops of an 883m footpath around a New York school block and deal with the usual ultra running foes: fatigue, boredom, humidity and temperatures hovering around 40 degrees.
The race brings together 12 to 15 top international ultra-runners from countries such as Ukraine, Finland, Switzerland, Ireland, Russia, the Czech Republic and Slovakia. Competitors must run almost 100km a day to complete the race in the 51-day cut off time
With a best time of 43 days, where he averaged 113 kilometres a day, the 38-year-old said: "I have already completed 20,000km around the block. Knowing what the run is like and how hard it is, I have struggled to even enter. Getting to the start line is really difficult so I will grateful just to begin."
The event was founded in 1997 by fitness advocate Sri Chinmoy who inaugurated the annual event to showcase what is possible when one remains positive.
"A cheerful mind," he said, "has always been a perfect guide to a healthy body."
Grahak agreed: "During the event we use our determination, focus and resilience to stay positive, inspired and uplifted despite the grueling and repetitive nature of the run."
Grahak, who works as a motivational and corporate speaker out of Western Australia, said: "If you are genuinely more heartfelt you will be more positive. In the run you are forced to stay happy as the mind and body are constantly overwhelmed at the thought and problems of dealing with the almost 5,000km distance. After overcoming all the hurdles that crop up, at the end you come out a better person. So really, we do get much more than a plastic trophy!"
To find out more about Grahak Cunningham visit www.grahakcunningham.com