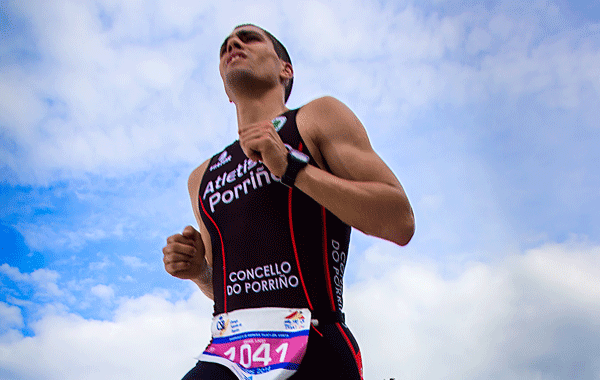 Flying is a profession that requires both brain work and physical fitness. Flight attendants and pilots are often training for triathlon events. Between early morning flights, limited food choices, and hotel rooms far from home, cabin crew members try to stay active on board with all the small choices they make each day.
The object of a new FLYTRI interline competition powered by Azores Airlines is to foster good relations among those employed in civil aviation by promoting and encouraging participating in Ocean Lava Azores Islands. FLYTRI Championships is open to employees from all the world's airlines, operating scheduled or charter flights or any airline related company or association. The competition is running as part of the inaugural Ocean Lava Azores Islands event, which takes place on 5 November 2017 on the autonomous region of Portugal in the mid-Atlantic.
Emirates Triathlon Club members are the first to be confirmed from a large international civil aviation company to participate in the FLYTRI competition during Ocean Lava Azores Islands in Ponta Delgada city, the principal port and touristic heart of the Azores, on São Miguel island. Azores Islands are Europe's best kept secret and one of the world's best regions to visit in 2017 according to Lonely Planet!
Emirates Airlines is a Dubai based airline that has been providing commercial passenger service since 1985. The now international airline is completely owned and operated by the Government of Dubai. Emirates inspire travellers around the world with their growing network of worldwide destinations, industry leading in flight entertainment, regionally inspired cuisine and world-class service. The company has successfully positioned itself as the "crossroads of the world" through its extensive sports sponsorship strategy.
Jeroen Van Cauwenberghe, training captain of B777 airplanes, and also a triathlete and President of Emirates Triathlon Club said "Emirates Triathlon Club was established in 2012 and has grown to 150 members with several multiple IRONMAN finishers who are the real motor behind the club.
Registration for Ocean Lava Azores Islands opened on 5 June 2017. To help athletes get to this year's race on 5 November 2017, there are discounts on flights via Azores Airlines (from 3-7 November 2017).