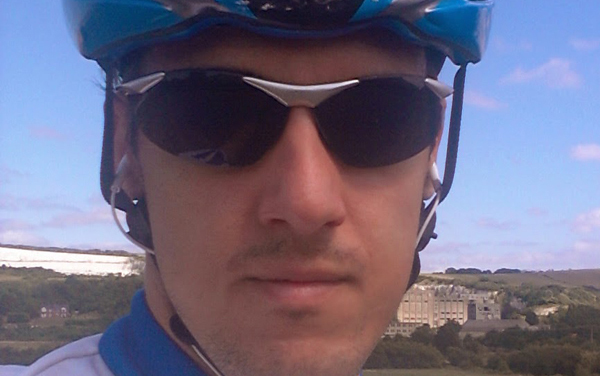 SEPTEMBER has been and gone, and for the most part it wasn't bad. The weather stayed pretty good for most of it which was nice.
I haven't been on the bike all that much and making use of all that fine weather, but instead I've been sticking to a decent weight training programme to properly kick-start my training, making use of having that time away from all the riding, running and swimming which has taken over my life for so long. It's also given me the chance to really get to grips with my
Achilles problem without feeling like I'm not training at all. In fact, I think during the whole of September I've only been on the bike four or five times and in the pool twice, which is completely unheard of. I start to think that maybe the regulars at the pool think I'm dead or something!
And as much as I know that the gains I've fought hard for over the previous years will have dropped away somewhat, I know that in order for me to really become the strongest, most durable athlete I can be, I need to take a few steps back and rebuild myself from the ground up. It's insane to think I can make big changes doing the same stuff again and again.
So I've thrown myself in to the weights room, building the strong base. It's damn hard work to step back from what you know and feel the pain of starting again (and also being the smallest guy in a room full of power lifters!) but I know it's the right thing to do. Although without a coach to actually tell me it's all guess work on my part.
And you know what? I've been enjoying it. Going back to lifting properly for the first time in nearly a decade has felt great. Feeling the strength return, seeing the small changes in my body have all been positive. My Achilles issue seems to be working itself out too. I started with a gentle jog around the block, just 1km, and it held. Did that twice in a week and it still held, so the next week I moved to a 2km jog, and it still held. Progress has been slow and there have been times I've been nervous that I'm going to go down a curb funny and it will ruin everything, but so far I'm up to a regular 3km a few times a week.
The leg days in the gym have also helped. Strengthening the ligaments and tendons and strengthening the muscles and getting them aligning right have started to sort out imbalances that may have led to issues developing in the first place. And hitting the gym straight from work every day has meant that I get it done and I'm home around the same time as the other half, so we actually get more evenings together. I know that if I come home first then I will sit down, and that's where I'll stay, so best avoid that one if you know it's coming!
But I know I can't stay in that weights room forever. I'm an endurance athlete and I've got lots to do. One of the huge main events I'd been hoping to do in 2016 has been postponed for a year, which is good in a way as it allows me the time to really get fighting fit and not feel like I have to rush. But there is something pretty big which I've since agreed to and it will definitely require me to step up my game a few points and I'll have to do that pretty soon.
So, for the first time, I'm putting it out there to the world. A small group of us (four so far) are planning to cycle John O'Groats to Lands End, stopping off to run the three highest peaks and swim the three biggest lakes along the way in about ten days. It was the brain child of another nutcase, Brett Horton, who thought out loud whether it was possible and I happened to open my big mouth and say it sounded like a good idea! So there it is, August 2016. That's the plan as it stands so far. And I need to start getting back to it. I know getting my riding and swimming back up to scratch is going to be tough after a little over a month off, but I'm rebuilding myself to be better, and that doesn't happen overnight.
So as the Ironman World Championships get under way in October, I will be reintroducing the endurance side of my training on the road to quite a big year, one of many. I'll be aiming to thrown in an iron distance tri or two and a half iron to keep me out of trouble!
To get behind Jamie and support The Cure Parkinson's Trust visit  justgiving.com/jamie-wheeler2