WE'RE DELIGHTED to bring you this exclusive interview with Sarah Williams – creator and owner of www.toughgirlchallenges.com and serial blogger and podcaster.
Sarah knows what's it like to have to be tough as some of her adventure and sporting accomplishments have included climbing Kilimanjaro and running the London Marathon five times! Her riveting podcasts involve interviews with some of the world's most daring women who have taken on some of sport's toughest challenges while her books offer advice on climbing Kilimanjaro as well as working and travelling abroad.
In this truly inspiring interview Sarah talks to us about her passion for equality for women as well as her own ambitions and goals for the future.
Read on to find out more about this determined and positive lady who is intent on sharing women's achievements and views with the world.
When did you first realise you had a passion for adventure and travel and were there any strong influences in these areas around you when you were growing up?
I can still clearly remember my Duke of Edinburgh Bronze Award back when I was 13 or 14 years old. We were about to go out on our actual expedition in Wales. The challenge of walking 50 miles over three or four days was overwhelming – I honestly didn't know if I was capable of completing such a challenge. Everything involved from planning the route, deciding what to pack, walking in walking boots! Everything was new, everything was strange and it was outside my comfort zone.
I learnt so much about myself and it did give me a thirst for adventure and challenge. It gave me an inner self confidence knowing I'd achieved a goal. I'd gone out and actually done it! I'd completed this adventure. Everyone has to start somewhere, and The Duke of Edinburgh Award was my starting point.
Over the years the love of adventure and travel has remained and I've built on it and started to do more and more challenges. I didn't know about any female adventurers when I was growing up. I'm sure women were out there doing it, but I never got the opportunity to read about them or to see them on the TV or to be inspired by them. It's only recently I've started to notice how many women are involved in sports, challenges, adventures and do amazing things, but rarely get sponsored and rarely get on mainstream news. Which is why I do what I do. So I can help to change that status quo and encourage the next generation of girls to embrace travel, adventure, and challenges.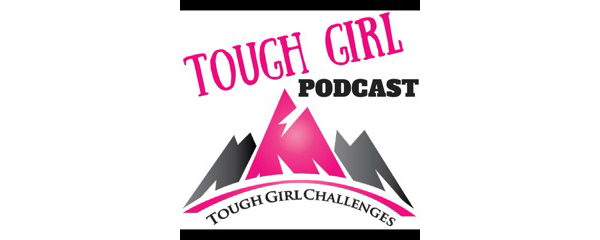 You've run the London Marathon five times, climbed Kilimanjaro, been bungee jumping and skydiving. What have been your toughest challenges to date and what have been some of the highlights?
All of the challenges have been tough at the time, because I was doing something new and different which I'd never done before. Running my first London Marathon stands out as a highlight. I was a novice runner and new to the whole running thing and I didn't really know what I'd let myself in for! I joined thousands of others at the start line; people of all ages, sizes and abilities. Who were all running for a reason, whether for themselves, for family, friends, or raising money for charity. Crowds of supporters lined the streets all the way from the start to the finish. The cheering, the clapping and the atmosphere was incredible and it's a memory that sticks in my mind.
Since then, getting to see the sunrise from the top of Kilimanjaro, diving the Great Barrier Reef, jumping out of a plane at 14,000 ft, climbing a live Volcano in Chile, cycling down Death Road in Bolivia, and seeing Machu Picchu in Peru. I could keep going… there's been so many highlights of the things I've done. It's not always about the places you visit or the things you do – it's the people you meet on the way who can have a profound effect on your life. I've made lifelong friends from travelling and my best memories are because of the people I've met on the way.
Tell us more about the Marathon des Sables and the book you're currently planning?
The Marathon des Sables is one of the ultimate multi-stage endurance races in the world. It consists of running six marathons in six days across the Sahara desert. It's been around for over 30 years and according to the Discover Channel has the reputation of being "one of the hardest footraces on earth". It's brutal, its challenging and according to pretty much everyone I speak to, a crazy race to do!
My book will be about my journey and what I've learned on the way. It will contain top tips and advice for the preparation and training as well as a diary account of what happened to me during the race. How it impacted on my body both physically and mentally. I'll share it all, the good the bad and why its taken me almost two years to complete this challenge! I'll also be incorporating top tips from other female athletes who I've interviewed for the Tough Girl Podcast.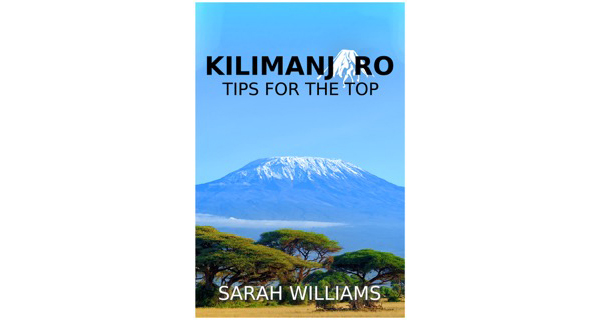 What other books have you written and what can readers expect?
After climbing Mount Kilimanjaro the highest mountain in Africa, so many people kept asking me about it. How I trained? What it was like on the mountain? How my body reacted at altitude? I thought if so many people were asking me these questions why didn't I just write it all down and publish it! Which is what I did.
So my first book, Kilimanjaro Tips for Top, shares my experience of climbing Mount Kilimanjaro and it covers off a diary account of the adventure as well as a guide on what to expect, what to pack and the little things to be aware of eg having cash at the airport to pay for you visa! It's a really useful read if you're considering this challenge – which is totally worth doing!
I was still on my 'career break/gap-year' when I headed off to work as a chalet host in Switzerland. I was in my 30s and everyone else was 19 or 20! The interview process was an eye opener. Students rocking up to interviews and just not having a clue on how to dress or how to behave! Once out in the mountains being thrown into challenging situations; whether dealing with difficult and complaining guests or coping on living without parents. e.g. not setting alarms to get up in the morning!
Chalet Hosting Your Step By Step Guide is my second book and it's aimed at students who want do do a ski season and its tells them everything they need to know from getting the job in the first place, right through to what to expect when they get to resort. There's loads of practical advice and top tips. Covering off how to get free drinks, to getting out of the chalet in record time and how to cook the quickest, easiest cakes. A must read for anyone wanting to survive and thrive in the mountains!
Where did the idea for www.toughgirlchallenges.com come from and what will we find on the site?
I was backpacking solo around South America in 2013 and it gave me the time to really reflect back and think about what I enjoyed doing. What my strengths were and what I was passionate about. I came to realise I wasn't materialistic, I didn't want to work behind a desk anymore and I wanted freedom and independence to do my own thing. I already knew my passions were; travel, adventure, and challenging myself. As well as motivating and inspiring other people, especially women and girls.
While I lived in London, I was involved in charity work for UN Women, being on the London Committee for over two years and being a sponsor for Women for Women International. I started putting it all together and came up with Tough Girl Challenges. I built my website, designed my brand and starting blogging and trying to work out exactly what I was going to do!
The website went live in December 2014 and to be honest it's changed a lot of over the past 12 months as I've changed. I blog on a regular basis about my training, healthy eating, recipes I've cooked, topics I've discussed on The 52% Show (a local TV show where I'm a regular panelist talking about everything from the perspective of women) . Pretty much anything that interests me and anything that inspires me.
You'll find all the links to the Tough Girl Podcast, my blog and my books. I offer life coaching to individuals as well as motivational talks about challenge and change. Plus I have tough girl training t-shirt on sale to help me fund my travels!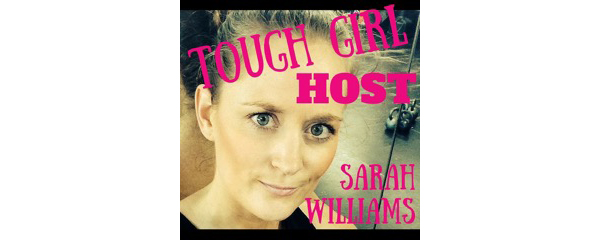 Tell us more about the podcasts and who are some of the people you have featured?
The Tough Girl Podcast is all about motivating and inspiring women and girls. I interview women who've overcome physical or mental challenges that have pushed them to their limits. They share their journey and what they've learnt. They talk about their failures and their successes, they give advice, tips and encouragement.
I'm incredibly lucky to interview a real mixture of women, from elite athletes who are training for the next Olympics, to Arctic explorers, cross channel swimmers, ultra endurance athletes and normal women who've done extra ordinary challenges. It's about sharing stories, which will inspire and motivate.
For example, Ali Young, an awesome woman who loves all types of running from 80m sprints to 24-hour endurance races. She shares her top tips for getting into running, what your body goes through and why she's so passionate about the sport. I'd be very shocked if you listened to the episode and didn't want to go for a run afterwards!
I've interviewed Antarctic explorer Felicity Aston, ultra running and Gluiness Word Record holder Mimi Anderson, double Olympian Liz Yelling and ocean rower Sally Kettle to name a few!
The podcast went live on Tuesday August 4 (#ToughGirlTuesday) and by the end of 2015, I'd interviewed over 30 women! I've got some fantastic guests coming on in 2016 for example road cyclist and activist Kathryn Bertine, Squash Falconer, who summited Mount Everest as well as doing many other awesome challenges.
The Tough Girl Podcast has had over 60, five star reviews in iTunes and got to number one in New and Noteworthy in Personal Journals and Sports and Hobbies. I would definitely encourage you to go and check it out! New episodes are out every Tuesday at 7am UK time, you can listen on iTunes, Stitcher or Soundcloud.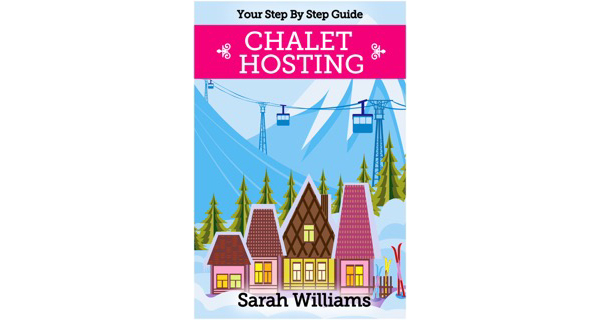 How far do you feel we have to go to reach gender equality in the UK?
In the UK we're making progress, and things regarding gender equality are moving forward, and moving in the right direction. It's just moving so slowly, so very, very slowly. It still shocks me when I find out women are being paid less than men for doing the same job. When women are not being promoted into senior positions, when women don't get the same recognition, when women's accomplishments aren't supported in the same way. Something has to change, and as a society we need this change to happen. Not only for women but for men as well.
At the moment, there's still far to many old, white men, all from the same backgrounds, who have the same interests and same hobbies, making all the decisions. It's an old boys club and if you're not one of them then you're not getting in. The fact is the men in charge do have power and at the moment they're scared, they don't know how to cope with this change (which is coming), they're not ready to adapt, and to be honest they don't want to. What they'll learn eventually is change is happening and it's going to happen. They either need to get on board or move out of the way. Men in positions of power are holding on for dear life to that power. They don't know how to engage with people who aren't like them. They may say all the right things and act in a certain way, but deep down they don't believe it. They think things are going to go back to the good old days when, men made all the decisions and women stayed at home playing the pretty wife and bringing up the children without a worry in the world. It's 2016, women work, women are an essential part of the workforce and they make up 52 per cent of the population, but it's still not being reflected in society and how they're perceived.
I'm making massive generalisations, and I'm dumping loads of men in the same box. For every one man who's a feminist and believes in equality and fairness there's nine more who don't know how to behave and how to act in 2016. Pick any FTSE 100 company in the UK and take a look at its board structure. I'll take a wild guess…. majority made up by white males with one female (generally in charge of HR as that's a female dominated area). Pick up any paper today and turn to the back pages, and keep turning until you find any story about women playing sports. Every time I do this, I'm left disappointed, because there's none. It's almost like women don't like sports, or don't play sports, so let's not write about what women are achieving!
I feel we need to go all the way until we have equality. I want to see Parliament 50:50. I want to see boards 50:50. Only then will the changes we need to happen, start to happen. We'll reach the tipping point, which will have positive implications for all of society, which will benefit men and women. Change is happening, it's coming. I just want it to happen quicker!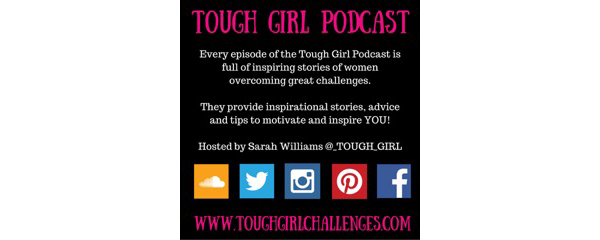 What would your message be to any women inspired by what you've achieved so far and your passion to be an advocate for women being successful in areas where men typically attract most attention?
My message to women and girls is, GO FOR IT. Decide what YOU want in life. Not what your parents want for you. Don't just do what your teacher says you'll be good at. Don't just copy your best friend. Really decide for you. What are you passionate about? Find out and and go and follow that passion, where ever it may lead. It doesn't matter if it's in a male dominated industry or not – you can be the first. You can go out there and break down those barriers. Kick them down, take a sledge hammer to them and do what you want to do.
I want women to be confident in themselves and to stand up for what they believe it. Don't be afraid to promote yourself. Don't be afraid to be bossy. Don't be afraid of ambition. Don't be afraid of being an alpha female. Don't be afraid of being right. Don't be afraid of competition. Don't be afraid of standing out. Don't be afraid of being the only woman. Don't be afraid of failure. Don't be afraid of being wrong. Don't be afraid of being the first woman to do anything.
You CAN do, and be anything you want. You just need to be the one to make it happen. Don't expect it just to happen, you have to put in the hours, you have to work hard, you have to be committed to achieving your dream. Don't expect anything to be handed to you. You're the only one whose going to make it happen.
To find out more about Sarah and to listen to her podcasts and follow her blogs visit www.toughgirlchallenges.com.