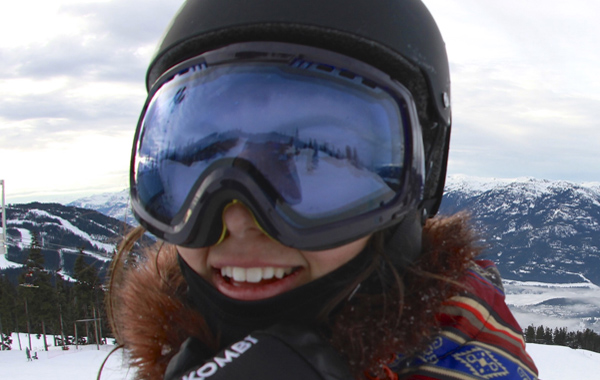 What moment do you savour from your snowboarding career the most?
The feeling of landing my competition run at Billabong Flaunt It in 2011 and hugging my brother after. The best feeling is right before you drop in and right after your run.
What is it about CrossFit that keeps you motivated? 
Constant progress and fun with friends!
What angers you most in the world?
Mean people.
What's your favourite movie?
Blue Crush.
And actor?
A young Leo DiCaprio.
And musician/band?
Lana Del Rey.
What's your biggest regret?
No regrets!
If you could have the opportunity to give another sport a go on a global level what would that sport be?
Surfing.
Where's your favourite place to relax?
Cottage,
Do you have or would you get a tattoo?
I have a few.
What's your best characteristic?
I get really excited about things. I guess it depends on the situation on whether that's a good thing or not!
And your most unappealing habit?
Over-thinking rapid fire questions!
If you could order any three-course meal what would that meal be?
This is so hard! Sweet potato fries to start.., maybe some pizza or a burger?! Apple pie and ice cream for dessert.
If you had to get stuck in an elevator with someone who would that person be?
Halsey.
What's your most used curse word?
****
What are you most afraid of?
Murderers and scary movies.
When are you happiest?
Going on adventures with people I love.
What drives you to keep pushing for success?
An inner drive to be the best I can at whatever I do.
What do you aim to achieve in the next five years?
Continue being happy, working hard, and having fun.
Which sports person do you most aspire to?
Annie Thorisdottir.